Luxury Indonesia Holidays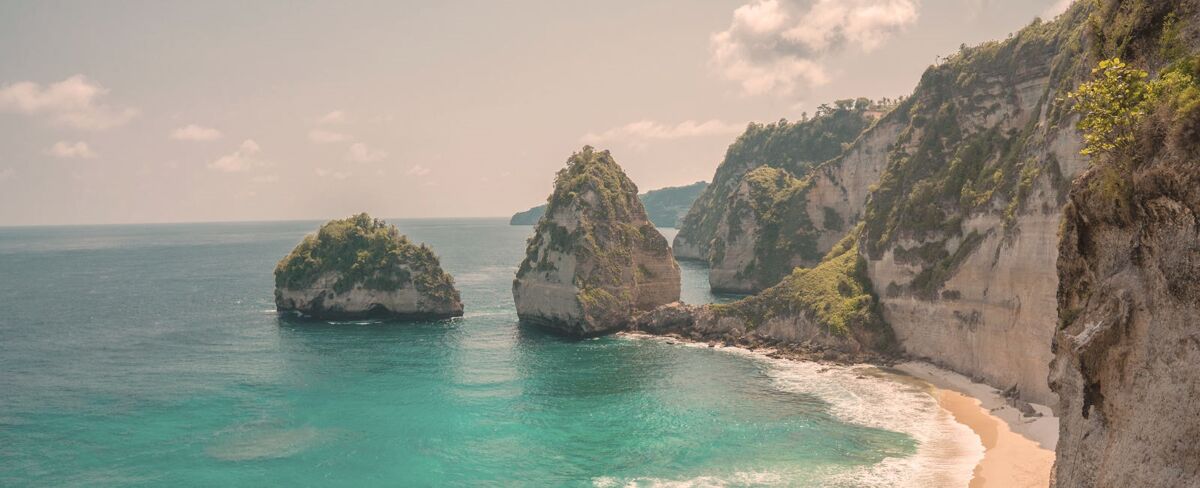 Explore Indonesia
A nation of islands sprinkled in the ocean, with the same allure as the stars twinkling in the sky, Indonesia has sheer magnetic appeal. You'd barely believe that an incredible 17,000 islands make up this nation until you fly in and see Indonesia laid out in front of you in all its glory. From thrumming jungles to idyllic beaches, dramatic volcano peaks to wending paddy fields, nature's rainbow of wildlife to spirited communities Indonesia has it all. Best of all, we've handpicked some of the best places to stay in the country for you to live your best life during your Indonesian adventure.

Indonesia is characterised by its ability to be many different things at once. The islands stretch further than the horizon, over a distance of more than 3,000 miles, and with this majestically scattered country comes exceptional diversity. You'll find islands with just powder sand beaches and unparalleled diving opportunities, or those covered in jungles that form the stomping grounds of Komodo dragons, orangutans, elephants and tigers. And on Java, you'll discover a different world altogether, with the bright lights and sophistication of city life in Jakarta, and the tranquil beats of percussive gamelan music in Yogyakarta.

Bali is the internationally recognised icon of Indonesia, synonymous with all the trimmings of paradise. If Bali evokes a picture in your mind of white sandy beaches, turquoise waters, and a beatific scene of tropical vegetation you'd be absolutely right. But for all of its natural beauty, it's the blend of warm-hearted people and an engrained and ancient spirituality that gives Bali the X factor. You'll quickly understand why it's known as the 'Island of the Gods'.

Bali is an island where you could spend the morning sunbathing or surfing at the beach, and hiking in the singing jungle or up to a volcano peak in the afternoon. It's a place where you can go from a leisurely brunch at a resort with all the trimmings, to a hillside temple where time stands still. Plus you can cycle amid Ubud's rice fields, receive a water blessing, volunteer at a turtle conservation project, watch traditional dance and puppetry, and browse one-of-a-kind works by local artisans. If being immersed in a new culture is what makes you feel alive, Bali will provide.

Indonesian food is all about locally grown produce, rich flavours and ancient traditions. If you're a food aficionado, you will certainly be going on a culinary journey in Indonesia. Most Indonesian foods come infused with chilli, garlic and shallots, providing a base flavour of sweet spice. Nasi Goreng is the most popular dish in the whole country a satisfying combination of rice, chicken, prawns, vegetable and egg. Expect to tuck into delectably spiced grilled meats, spicy sauces and banana-leaf steamed treats while in the country. From low key eateries to high end fine dining establishments too, there's a style of eating for everyone in Indonesia.


When to visit
The climate in Indonesia is tropical, warm and humid year-round, with a dry season and a rainy season. Many people prefer to visit during the dry season, which is between April and October.
Lorem 6 ipsum dolor sit amet consectetur adipisicing elit. Architecto earum neque, nihil, eos quaerat modi magnam et recusandae, consequuntur hic accusantium sapiente itaque praesentium atque! Quisquam nemo accusamus doloribus quis laborum illo magni aliquam non architecto aperiam dolores, excepturi fugiat ut aliquid quaerat, minima porro maiores, sint molestias voluptate. Facilis repudiandae labore cupiditate odit alias ex nesciunt laboriosam quam ipsam veritatis at quia unde consectetur quos inventore hic vel consequuntur dolorem assumenda deserunt vitae vero obcaecati, adipisci dolore. Nihil soluta cum placeat, doloremque eius ea rem mollitia, cupiditate voluptatem vitae sequi facilis quod numquam aliquid, repellendus odit quasi tempora suscipit!
Featured Hotels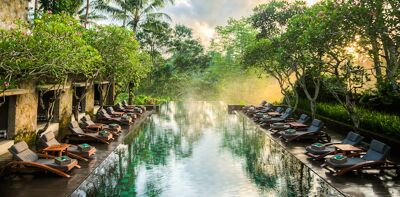 Maya Ubud
5 Star Boutique
With enchanting jungle surroundings and proximity to a traditional town, Maya Ubud offers both a sanctuary and authenticity. Located on the outskirts of Ubud an uplands town known for traditional arts and crafts, Maya Ubud has a raft of local culture on the doorstep.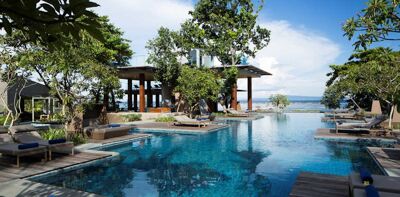 Maya Sanur
5 Star Boutique
Sustainability, impeccable beachfront views and modern architecture with a Balinese twist all come together as one at Maya Sanur. A rooftop garden provides a truly secret escape on the property, with peaceful spaces to relax and an incredible outlook over the ocean.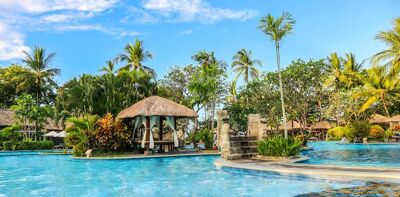 Melia Bali
5 star boutique
Set amid more than 20 acres of tropical gardens on the beach-front, Melia Bali is an extensive property focused on wellbeing, activity and indulgent new experiences. With a 1,500 square metre lagoon pool, indulgent spa area, diverse dining options and an array of activities, there is something for everyone.