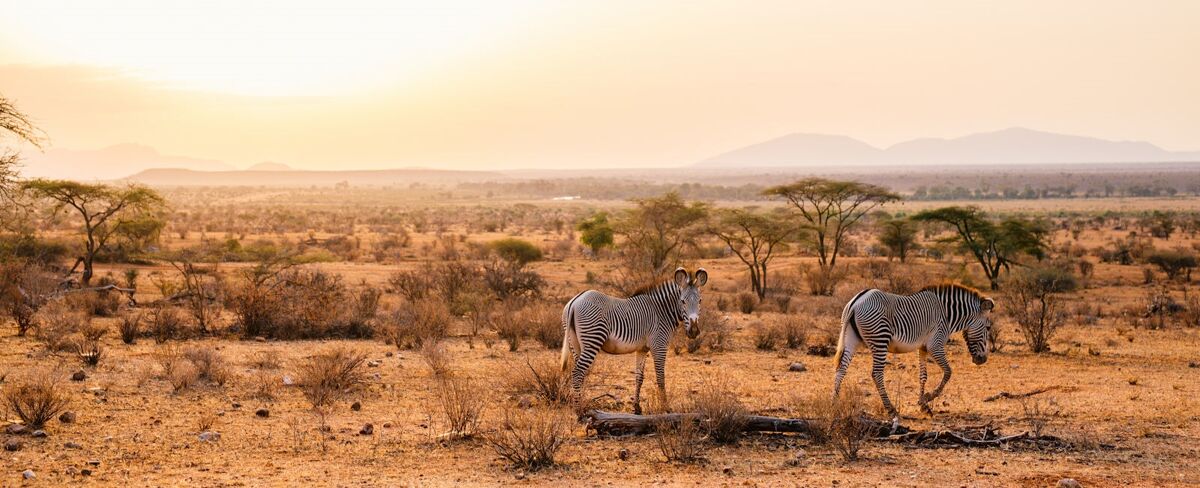 Explore Kenya
A country of bountiful wildlife, alluring beaches and a one-of-a-kind charisma, Kenya is Africa's quintessential safari destination. If you want to spot the Big Five in the tranquillity of the African bush, then find yourself relaxing on a thrumming beach a few days later, you're onto a winner with Kenya. Your experiences will take place to the backdrop of huge skies and vast open spaces, making it a place where you will feel totally alive. We've traversed across this magnificent land to find you the best places to stay, from enchanting safari lodges to intimate boutique hotels.

You don't get the full flavour of Kenya's spirit without seeing it from above, and luckily you will have plenty of opportunities to take to the skies here. Whether you decide to catch a light aircraft to your safari lodge, or embark on a hot air balloon safari, the views you will be awarded will take your breath away, at least for a moment. Look out over rolling grassland, savannahs, acacia forests and rocky escarpments. Spot giraffes, wildebeest, elephants, zebras, flamingos and big cats strutting around their patch. And see traditional communities going about their daily lives in the most beautiful setting in the world.

If you head to Kenya for the wildlife, you'll be visiting one of the best places in the world to see a huge variety of species. The Maasai Mara is the most famous, with an astonishing array of wildlife that swells when the herds of the Great Migration arrive. To get a true picture of this incredible environment, make sure you go on a game walk with a local Maasai warrior. If you're an elephant-lover, Amboseli is the place for you, famous for is big-tusked elephants, hundreds of bird species and panoramic vistas. Lake Nakuru in the Great Rift Valley is a geographic phenomenon that can be seen from space this spot is for you if you want a chance of spotting black and white rhinos, and some of the resident flamingos. Elsewhere in Kenya, you can see the red elephants of Tsavo East, Nile crocodiles in Tsavo West, and the 'Special Five' in Samburu, including the Somali ostrich and Grevy's zebra.

If you're looking for a little beach time in Kenya, Mombasa is an Indian Ocean hotspot of white sands and a melting pot of cultures. This is a place to relax, snorkel above magnificent corals and enjoy a locality humming with life. If you love trying new cuisines, Mombasa is also a place where culinary flair is rife. The variety of cultural influences mean you can try everything from traditional Swahili snacks to Indian-inspired African curries! When you're out on safari in Kenya, expect simpler flavours cooked exquisitely. From bush breakfasts to starlit barbecues where the freshest meats are grilled, your Kenyan culinary experience will be just as memorable as the rest of your trip.


When to visit
Kenya has something to offer visitors every month of the year, with the warmest weather between November and February, quiet parks and dramatic skies from March to May, and particularly abundant wildlife from June to October.
Lorem 6 ipsum dolor sit amet consectetur adipisicing elit. Architecto earum neque, nihil, eos quaerat modi magnam et recusandae, consequuntur hic accusantium sapiente itaque praesentium atque! Quisquam nemo accusamus doloribus quis laborum illo magni aliquam non architecto aperiam dolores, excepturi fugiat ut aliquid quaerat, minima porro maiores, sint molestias voluptate. Facilis repudiandae labore cupiditate odit alias ex nesciunt laboriosam quam ipsam veritatis at quia unde consectetur quos inventore hic vel consequuntur dolorem assumenda deserunt vitae vero obcaecati, adipisci dolore. Nihil soluta cum placeat, doloremque eius ea rem mollitia, cupiditate voluptatem vitae sequi facilis quod numquam aliquid, repellendus odit quasi tempora suscipit!
Featured Hotels
Highlights of Kenya
An eight day wildlife-rich safari taking in three national parks and staying in comfortable safari lodges along the way. Journey through the world's most famous wildlife park, the Maasai Mara, the smaller Amboseli National Park set in the shadow of Mount Kilimanjaro and the spectacular Lake Nakuru National Park, home to pink flamingos, white rhinos and the endangered Rothschild's Giraffe.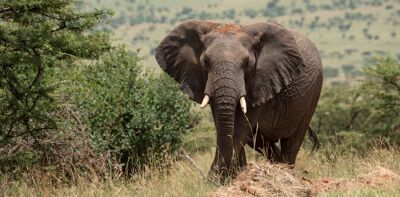 Best of Kenya
This 7 day escorted and small group safari will take in two of Kenya's most popular and wildlife-rich national parks, the Maasai Mara and Amboseli, in addition to a night spent by the bird watcher's paradise of Lake Elmenteita in the Eastern Rift Valley.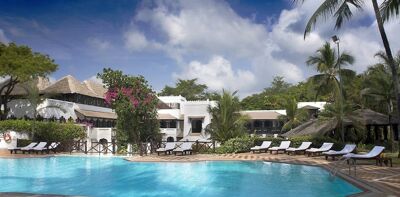 Serena Beach Resort & Spa
4 star
With a design inspired by a traditional thirteenth century Swahili village, this property, situated on the beautiful white sands of Shanzu Beach, captures the very essence of this charming corner of Kenya.