Kirsty
I have worked in travel all my adult life; it's my greatest passion! My areas of expertise and great passions are Kenya, Tanzania and South Africa, but I've plenty of knowledge of the Indian Ocean and Middle East. I've climbed Mount Kilimanjaro, and have incredibly fond memories of my own personal holidays in the Maldives. The service from the staff in resort is second to none, and the villas just take luxury accommodation to another level.
e: kirsty.richardson@classic-collection.co.uk
Lizzie
I have been creating personalised bespoke holidays to the Maldives, Seychelles, Mauritius as well as the Caribbean and the Middle East for the past 10 years as a Specialist. I have been lucky enough to have visited these incredible countries for work and my own holidays a number of times to learn them first hand.
Another country I know very well is Sri Lanka, I've studied the country as well as its geography, hotels and the experiences you can enjoy there. One of my most memorable experiences was standing at the top of Sigiriya Rock and it's spellbinding. There is so much to do in this beautiful country, I highly recommend the cookery course and then eating the delicious curry with your hands like the locals! I would also suggest a Safari during the months of the Gathering, I will never forget the view of over 100 Elephants coming together in their herds!
e: elizabeth.bray@classic-collection.co.uk
Indian Ocean Holidays
Home to beaches and islands of almost uniform perfection, the Indian Ocean is one of the world's ultimate luxury holiday escapes. The sea really does redefine blue. The sands are truly sugar white. Overwater villas are a Maldives classic, Sri Lanka offers so much to explore in its gem-laden interior, and Mauritius features some of the finest open water diving in the world, top-flight golf and gourmet cuisine.
Whether it's the seclusion of your own private idyll in the Maldives, a voyage of discovery through the verdant beauty of Sri Lanka, or an escape to the untouched splendour of Mauritius, Classic Collection Holidays has an Indian Ocean holiday that's perfect for you.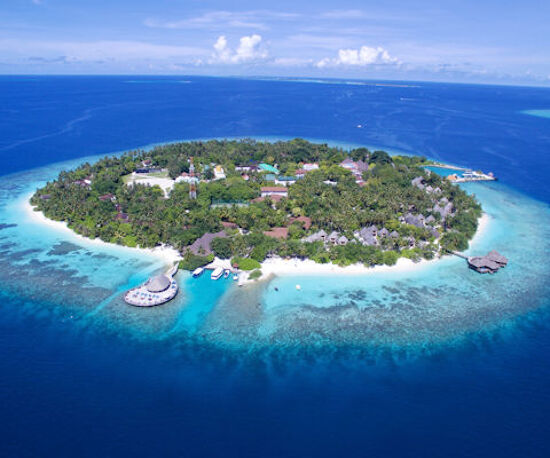 Maldives
Includes:
The water clarity is a little short of astonishing, and sea temperatures are so lovely and warm, a wetsuit no optional extra
Close to twelve hundred islands are scattered like exotic petals across the Arabian Sea of the Indian Ocean
Offers some of the best diving and snorkeling opportunities to be found anywhere in the world.