Walking in the Canary Islands
Walking in the Canary Islands
From Tenerife's fantastic scenery in Teide's National Park and Gran Canaria's superbly lush interior, to La Gomera's protected Parque Nacional de Garajonay and the World Biosphere Reserve of La Palma, the Canary Islands offer really exciting mountain landscapes to explore; especially for walkers.
There's a network of pathways and well-marked trails suitable for beginners through to serious hikers; many routes run through the stunning national parks and UNESCO World Heritage sites.
Anyone who enjoys the outdoors will appreciate the biodiversity of these islands with their protected ancient laurel woodlands, fragrant pine forests, beautiful gorges and startling volcanic craters and incredible lava fields.
Here at Classic, we can offer a variety of hikes and walks so, whether you're wanting to join a guided group, book your own private trek, or simply need some information regarding the various routes, our UK concierge team will be happy to help with details and bookings.
Gran Canaria
On Gran Canaria, we've a great choice of featured walks. There are leisurely rambles, for example, through the lush volcanic landscape of the Kestrel Canyon leading to the cave village of Guayadeque. But, if you'd like something a little more strenuous, there's a hike on the higher slopes through the laurel forest which involves a steep climb but, of course, you'll be rewarded with simply stunning views.
You could learn about herbs and medicinal plants on a walk along the ancient Camino Real (Royal Way) prior to arriving at the high plateau (1,750m) where you can wonder at the island's most imposing landmark, Roque Nublo, a 68m high volcanic plug. And for super impressive scenery, join the Green North tour which starts from the mountain village of Ayacata, descends steeply through pine forests and onwards through Gran Canaria's largest caldera.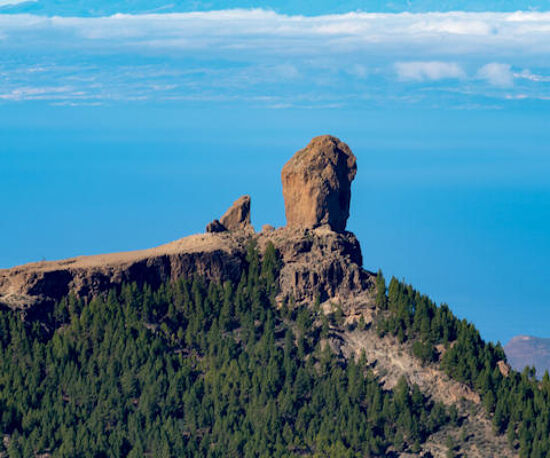 Roque Nublo
Includes:
Distance: 7km
Level: Intermediate
From £54 per person including hiking poles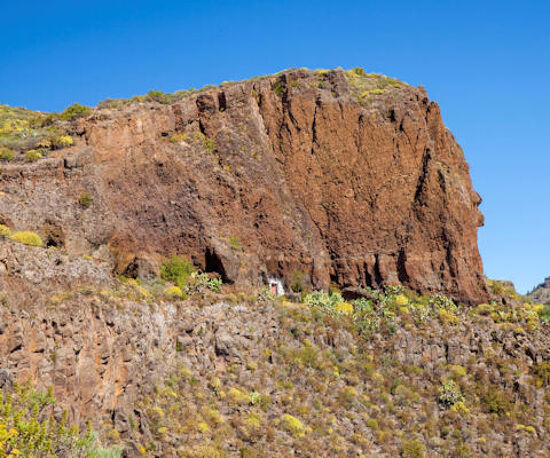 Kestrel Canyon
Includes:
Distance: 7.5km
Level: Easy
From £54 per person including hiking poles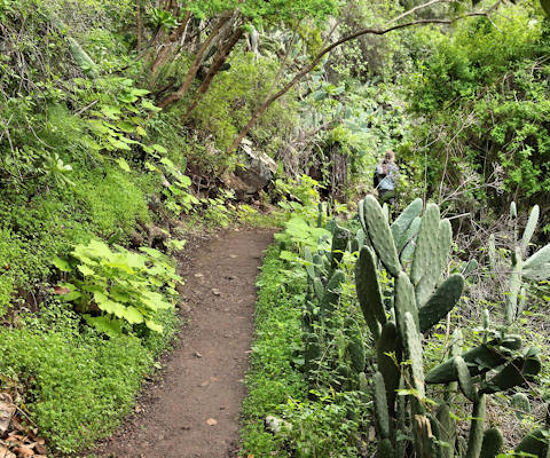 The Laurel Forest
Includes:
Distance: 7.5km
Level: Intermediate
From £54 per person including hiking poles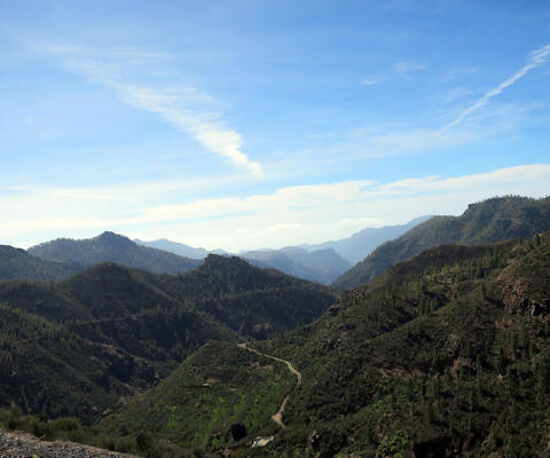 Green North
Includes:
Distance: 10km
Level: Easy to Intermediate
From £54 per person including hiking poles
La Palma
Renowned for its beautiful and quite remarkable scenery, La Palma offers a myriad of walks and hikes through a diverse landscape of majestic pine forests and lush laurel woods, deep ravines, salt pans, waterfalls, natural parks, volcanic craters and an unique caldera.
The enchanting laurel forest walk offers lush vegetation and a humid microclimate whilst, in contrast, hikes in the volcanic south take you through fields of black and red ash to the Teneguia volcano. A trek through the national park from the highest point at 1,081m affords the most amazing views as you descend into the centre of the Caldera de Taburiente, and to experience the essence of the north side of the island, join a walk that leads past tiny rural hamlets, cultivated fields, forests and coastlines.
Hike to the archaeological caves of Buracas before finishing at the farmers' market of Puntagorda, or enjoy a gentle descent from the top of Aridane valley through lava fields and pine trees to the spectacular lava flows from San Juan volcano; you'll especially enjoy the end of the trail at Tamanca Winery.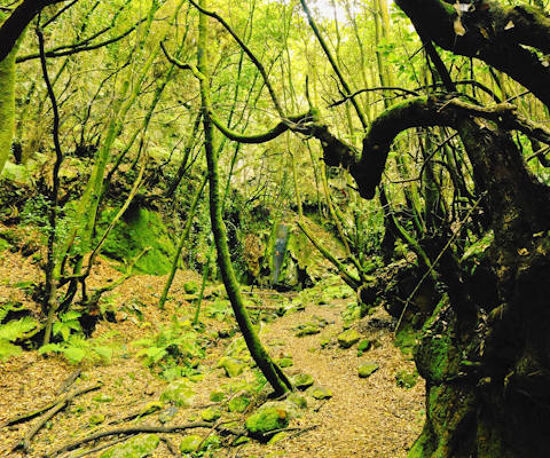 Enchanted Forest
Includes:
Distance: 7km (3.5 hours) & 11km (5 hours)
Level: Easy to Intermediate
From £41 per person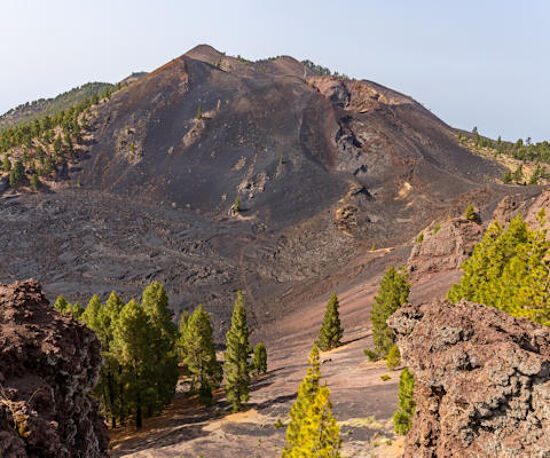 Teneguia Tour & Paella
Includes:
Distance: 6km (3 hours)
Level: Easy
From $46 per person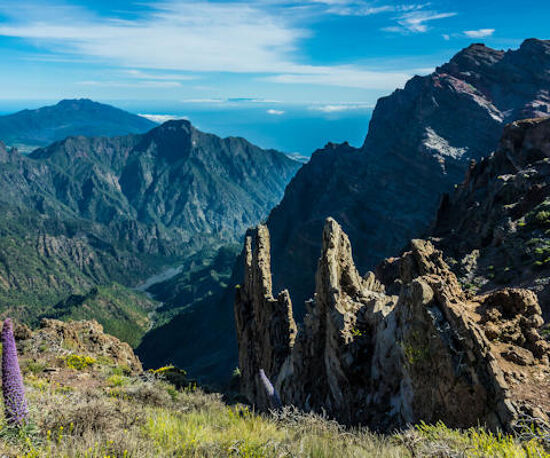 Caldera de Taburiente
Includes:
Distance: 16km (6 hours)
Level: Advanced
From £46 per person
La Gomera
With its dense forestry, beautiful cedar groves and breathtaking ravines, La Gomera appeals to nature lovers and walkers of all levels. In the centre of the island, there's the protected Parque Nacional de Garajonay with its dense, lush flora and fauna; start a climb at Mirador de Tajaque through the park to the highest point of the island, Alto de Garjonay (1,485m) and enjoy superb panoramic views before descending through the evergreen laurel forest of El Cedro.
Hike through the Benchijigua nature reserve to the traditional village of Imada or enjoy a magical walk through Raso de Brumas forest and farmlands, emerging at Gerian, a somewhat unique hamlet on the southern-most slopes.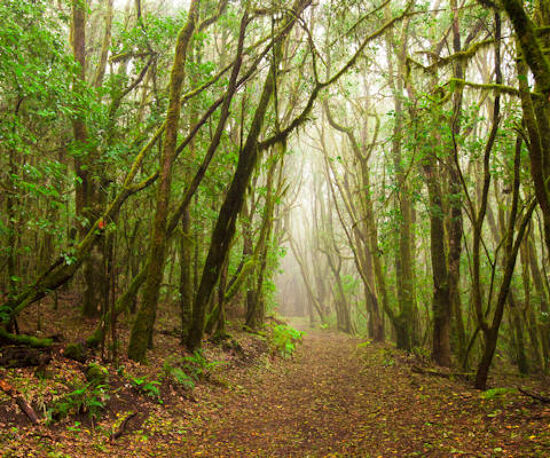 National Park & Rain Forest
Includes:
Distance: 10km (4-5 hours)
Level: Intermediate
From £38 per person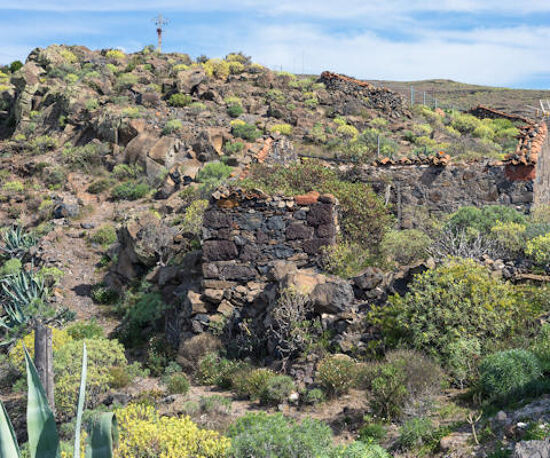 The Forest of Fables & Farmlands
Includes:
Distance: 11km (4-5 hours)
Level: Intermediate
From £38 per person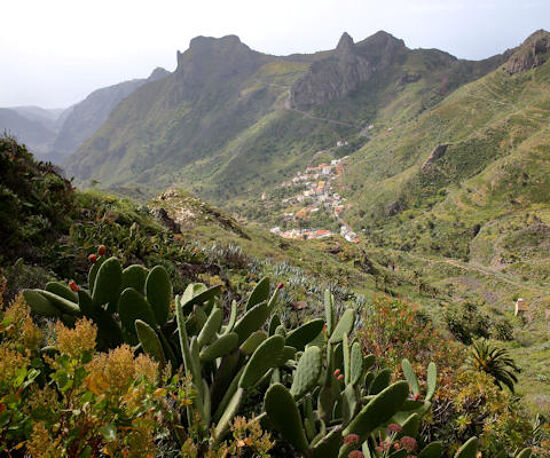 Southern Canyons & Imada
Includes:
Distance: 11km (4 hours)
Level: Intermediate
From £38 per person
Tenerife
On Tenerife you can trek through the lush laurel forest of Anaga Rural Park; with its network of trails and paths, it's ideal for all abilities of walker and hiker, whether expert, eager or simply determined. You can take a cable car almost to the top, but a real hike to the peak of Teide is not for the feint hearted with ten hours or so of tracks and pathways through landscapes of great geological interest; the last stretch along lava canals means 'congratulations' you've made it to the crater!
A walk to the Chinyero Volcano in Teide National Park boasts a great variety of scenery with delightful pinewoods backed up against some fairly young lava fields; the last eruption was only in 1909. If you're interested in fauna, a leisurely walk to the disused quarry near to the town of Santiago del Teide will delight you as the Erjos Pools (in the quarry) have become an absolute haven for wildlife.
Of course, El Teide is the most famous of Tenerife's numerous volcanoes but, if you're interested geology in general, and volcanic activity in particular, you must visit Samara's peak for the stunning views over a series of volcanic cones.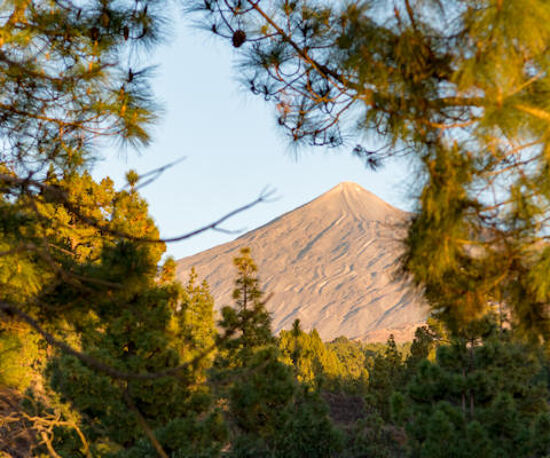 Teide Peak Ascent
Includes:
Distance: 10 hours
Level: Advanced
From £163 per person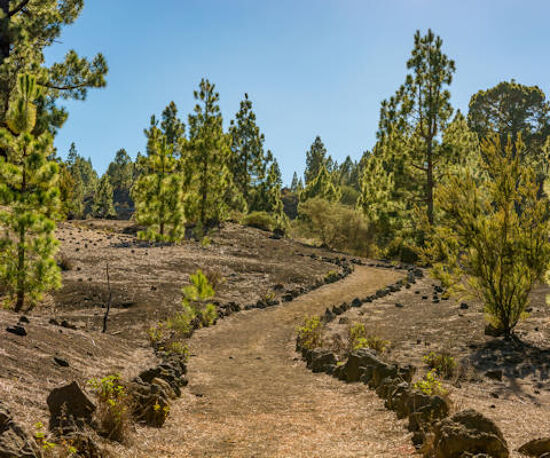 Chinyero Volcano & Erjos
Includes:
Distance: 6 hours
Level: Easy to Intermediate
From £76 per person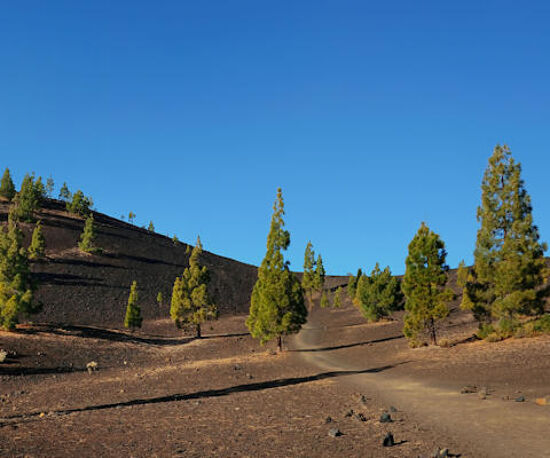 Samara, Land of Volcanoes
Includes:
Distance: 5 hours
Level: Easy to Intermediate
From £71 per person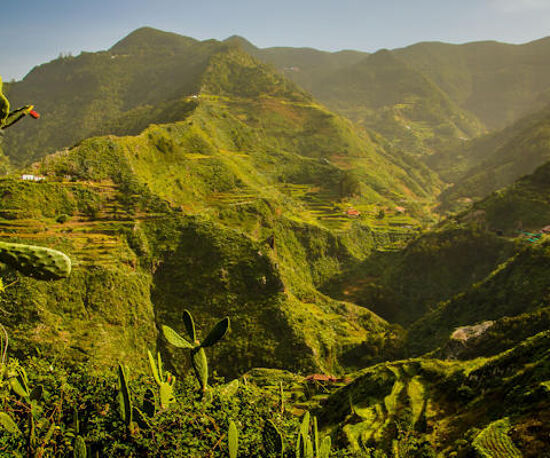 Anaga Enchanted Forest
Includes:
Distance: 5 hours
Level: Easy
From £71 per person