Luxury Dominican Republic Holidays
Explore Dominican Republic
Found on an island where flawless white sand beaches come adorned with either swaying palm trees or dramatic cliffs, Dominican Republic is a place that likes to surprise. Days spent on idyllic beaches meld into evenings in thrumming restaurants, with the sound of merengue tunes filling the streets. If you like to dance, you'll be welcomed to get into the spirit of things! Blending natural good looks with an infectious personality, the Dominican Republic is a Caribbean spot for enjoying life. We've searched high and low across the country to find the best places to stay too from spa hotels that are sheer bliss, to resorts that come complete with golf courses and yacht marinas!

The initial attraction of the Dominican Republic is quite understandably its beaches. And there are plenty of them to choose from. Your style may be more in tune with the action-packed Bávaro Beach in Punta Cana, ripe for paddling, swimming, and boating adventures. Or you might prefer the undeveloped and off-the-beaten-track Playa Rincón, full of secluded spots and rugged beauty. When it comes to beach life, the Dominican Republic has a place for everyone. From kicking back on the beach of an ultra-luxury resort, to embarking on kiteboarding and surfing adventures elsewhere, this is a country to do what feels right to you.

The beaches of the Dominican Republic are spectacular, but the country has more strings to its bow than this. The natural beauty here rises up from the coves and bays to mountain peaks, rolling jungles, and even sparse deserts. Santa Domingo is the country's capital, and is one of the oldest cities in the Caribbean. You'll soak up the centuries-old feeling here just by wandering through the cobblestoned streets, with a cathedral, art exhibitions and plentiful cafés all fabulous stop-off points. The Dominican Republic also boasts 16th-century mountain villages, a 360-degree viewpoint at Montana Redonda, and an outdoor adventure park with a natural lagoon pool, ziplining, horse-riding, Segway adventures and a botanical garden. There's nowhere else in the world we know of that brings together such an eclectic combination of activity.

One thing you will soon get to know is that Dominicans know how to party! For all the quiet time you can spend on the beach and in the hills, there's equal opportunity to get involved in the more vibrant side of life. Fiestas and carnivals are common in the country, and you can find some kind of party going on during many months of the year. As well as music and dancing, many Dominican festivals incorporate a big feast. Traditional rice and beans with succulent meats are the foods of choice for many and these are all simple but truly delicious. You can also find plenty of fish and seafood on the menu, and innovative cuisine that blends international inspiration with Dominican favourites is served in many luxury resorts. Don't go home without trying the national drink Mama Juana a concoction of rum, red wine and honey, infused with herbs and soaked in tree bark. 'Salud' is the word for 'cheers', in case you were wondering!


When to visit
The Dominican Republic enjoys high temperatures most of the year, and any rainfall tends to pass quickly. Sunshine and temperatures are at their best between December and March.
Lorem 6 ipsum dolor sit amet consectetur adipisicing elit. Architecto earum neque, nihil, eos quaerat modi magnam et recusandae, consequuntur hic accusantium sapiente itaque praesentium atque! Quisquam nemo accusamus doloribus quis laborum illo magni aliquam non architecto aperiam dolores, excepturi fugiat ut aliquid quaerat, minima porro maiores, sint molestias voluptate. Facilis repudiandae labore cupiditate odit alias ex nesciunt laboriosam quam ipsam veritatis at quia unde consectetur quos inventore hic vel consequuntur dolorem assumenda deserunt vitae vero obcaecati, adipisci dolore. Nihil soluta cum placeat, doloremque eius ea rem mollitia, cupiditate voluptatem vitae sequi facilis quod numquam aliquid, repellendus odit quasi tempora suscipit!
Featured Hotels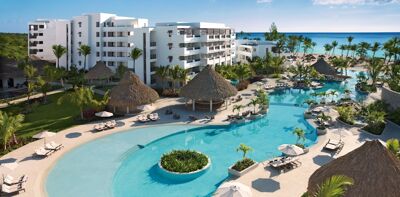 Secrets Cap Cana Resort & Spa
5 star
Adult only Secrets Cap Cana Resort & Spa offers a luxurious hideaway where the Unlimited-Luxury® concept provides limitless access to gourmet dining and an almost endless choice of daytime activities and nightly entertainment.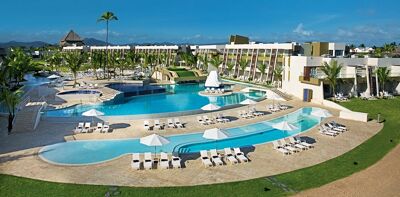 Dreams Onyx Resort & Spa
5 Star
The sprawling, modern resort of Dreams Onyx Resort & Spa enjoys an enviable location on a quiet and long stretch of palm-lined beach in Uvero Alto and offers an elegant escape for families and couples.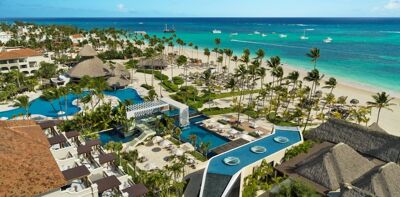 Secrets Royal Beach Punta Cana
5 Star
On a long stretch of palm-lined white sand beach, adult only Secrets Royal Beach Punta Cana offers luxurious accommodation and attentive service together with unlimited gourmet dining and an excellent choice of activities as part of its Unlimited-Luxury® concept.