Stay perfectly on trend by checking into one of our beautifully unique, luxury boutique hotels. With fewer rooms you'll discover a world of matchless personal service, attention to detail, a wonderful design aesthetic and a chance to be closer to the heart of things. Boutique properties combine bags of personality and charm with all the whistles and bells you might associate with larger hotels. There's no fear of missing out here: for the best of both worlds, relax and unwind amidst the home from home luxuries of our intimate boutique hotels.


Choose your destination and find the right boutique hotel for you: Italy, Greece, Spain, Portugal, Morocco, Croatia, Malta, Caribbean, Sri Lanka, Mauritius, Zanzibar.
Italy
Italy is all about culture, food, wine, and scenery. And our Italian boutique hotels are no different. Using your boutique hotel as a luxurious pied a terre, delve into Italy's cultural highlights, refresh your palate with the finest Italian cuisine, and be inspired by the landscape on your doorstep.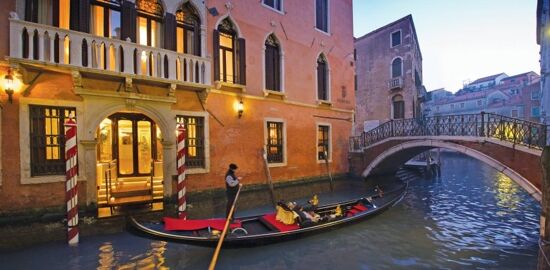 Venice
Hotel Ai Reali
4 Star
Situated on the waterfront of a narrow canal
Right in the heart of the historical centre
18th century Venetian style
Spa/Wellness centre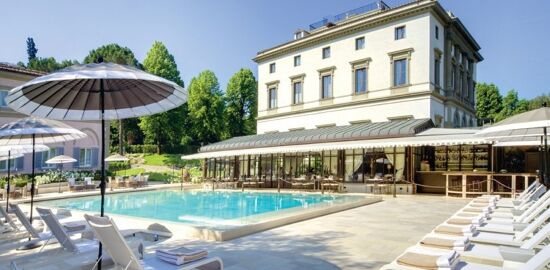 A few steps from the Boboli Gardens
Enjoy cocktails looking over the surrounding landscape
Open heated pool
44 elegant guest rooms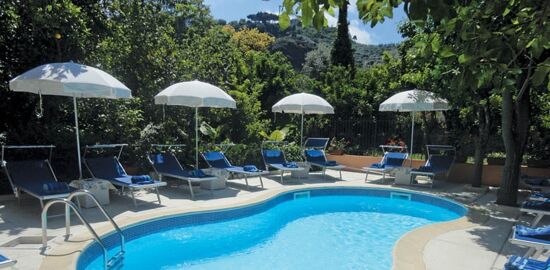 Sorrento & Amalfi Coast
Hotel Regina
4 Star
Short walk from restaurants
Lifts down to Sorrento's beaches
Nestled in lush gardens
36 luxurious guest rooms
Greece
Blue painted shutters, white-washed minimalism and warm, honey-coloured, natural stone spring to mind at the mention of boutique Greek hotels. Enjoy simple, stylish elegance and marvellous Mediterranean cuisine in unforgettable locations between the deep blue seas of Greece and its cloudless skies.
Spain
Our boutique hotels in Spain reflect the diversity of the country's vibrant culture, warmth and passion. From luxurious villas in Tenerife to historic Paradors in Gran Canaria, by way of an oceanfront property, with a distinctly sea-faring design motif, in Fuerteventura, we've the perfect Spanish boutique hotel for you.
Portugal
Gracious and bijou, Madeira's country manor houses – quintas – offer impeccable service, splendid gardens, and an individuality which rarely fails to delight. Boutique properties in Douro, the Algarve and Lisbon all have their own unique charms and character defined by river, beach and city life.
Morocco
Modest exteriors belie the indulgent and sumptuous interiors of many Moroccan riads. Wealth is not meant to be flaunted; opulence is best enjoyed behind closed doors, away from the drama of city life or the coastal breeze threading through ancient alleyways. Kasbah retreats have the feeling of exotic eyries, perched high amongst ancient mountains.
Croatia
Whether it lakes, island or beach life, our boutique Croatian hotels are the ideal bases from which to explore the delights of your new surroundings. There's hiking, cycling or kayaking, and chances to enjoy Adriatic sunsets, the beauty of national parks, the charm of pine woods and olive groves and the taste of freshly caught seafood. Enjoy a quiet, comfortable escape in a wonderfully picturesque setting.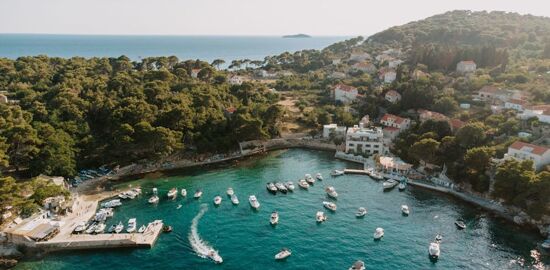 Island of Kolocep
Kalamota Beach House
4 Star
Seafront location
Elaphiti islands a 30 minute ferry crossing away
Small outdoor rooftop pool
10 spacious, contemporary style apartments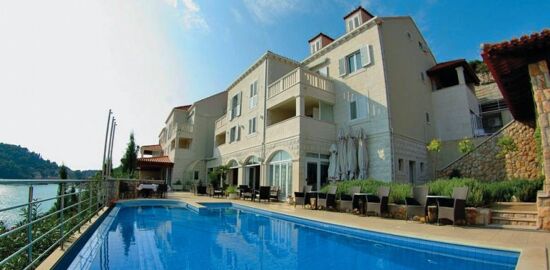 Island of Sipan
Hotel Bozica
4 Star
Elegantly furnished
Peaceful setting
Encompassed by pine woods and olive groves
Hiking trails
20 rooms, suites & apartments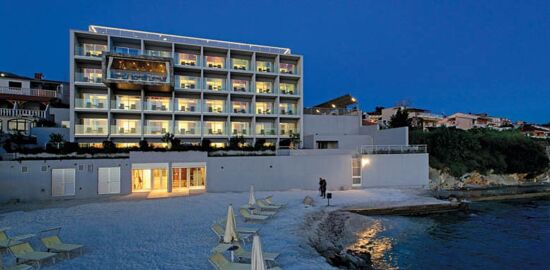 9km from Split
All rooms have a sea view
Tours and adventures to explore Croatia
Sea L'aroma Spa & Wellness Centre
40 guestrooms
Malta
This diminutive island in the middle of the Mediterranean seems uniquely suited to boutique hotels. Valleta is a stunning confection of honey coloured architecture, silent Mdina as incurably romantic as The Xara Palace boutique hotel, and the Cornucopia is bursting with rustic charm, reflecting the character of the island of Gozo.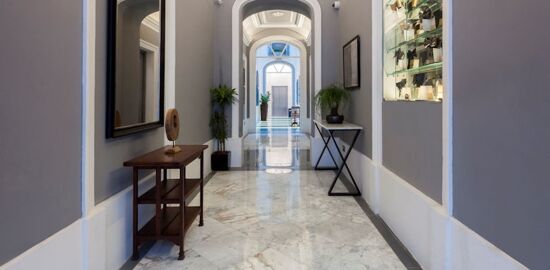 Malta
The Saint John
4 Star
In the heart of Valletta
17th century building
Close to points of interest
Contemporary style guestrooms
21 guestrooms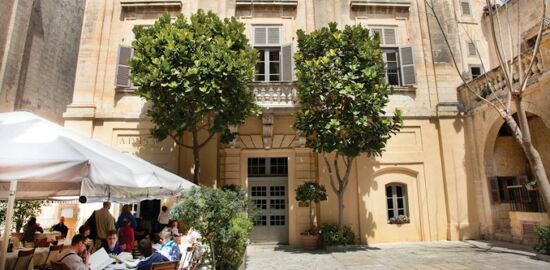 Malta
The Xara Palace Relais & Chateau
5 Star
Romantic hotel
Perched on ancient bastions
Exemplary Maltese hospitality
Artwork by Maltese and international artists
17 guestrooms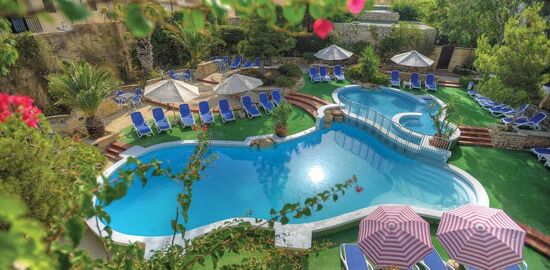 Gozo
Cornucopia Hotel
4 Star
Converted farmhouse and bungalows
Home from home feeling
Rustic Mediterranean style
Village of Xaghra a few mins walk away
48 guestrooms
Caribbean
Exceptional locations, cosy surroundings and colourful gardens are hallmarks of our boutique Caribbean properties. Enjoy the superb personal service of these bijou hotels: dining under the stars, in room, or beachside, massages, snorkelling, cookery demonstrations or trips to local markets. These graceful Caribbean hotels all enjoy fabulous settings with sweeping views.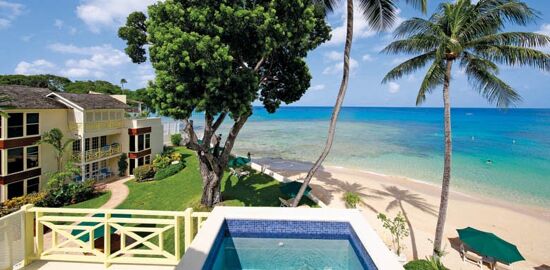 St James
Treasure Beach
4 Star
Adult only hotel
Beachfront setting
Good for golf
Recommended spa
35 suites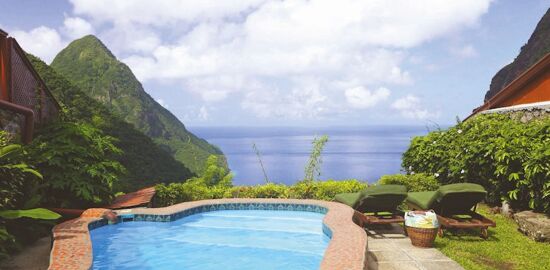 Soufriere
Ladera Resort
5 Star
Adult only
All inclusive hotel
Romantic hotel
In-room massage available
37 suites
St George
Mount Cinnamon
4 Star
Family friendly hotel
Private beach club
Beach-side massage
Cinnamon spa
37 villas & suites
Indonesia
From secluded mountain retreats and impeccable beachfront locations to luxury residences set in gardens and hillside forests, our boutique properties in Indonesia offer extraordinary landscapes and a chance to sample the finest Indonesian culinary offerings. You'll also discover a range of activities allowing to relax, explore or keep active.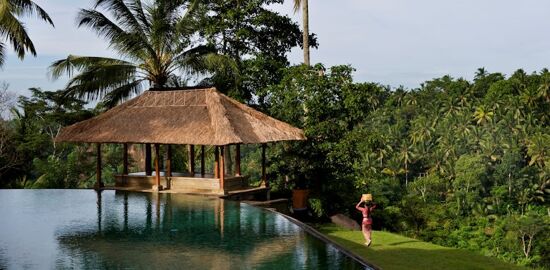 Surrounded by rice paddies and lush jungle
Spa, private yoga and meditation classes
Jungle treks, picnics and white-water rafting
30 Balinese-style suites and villas
Villas have private infinity pools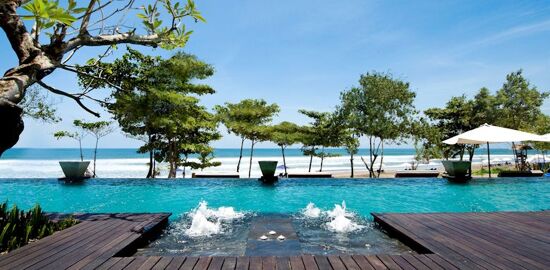 Bali
Anantara Seminyak
5 Star
Rooftop spa overlooking the tropical gardens
Rooftop sunset lounge and beachfront dining
Cooking classes available
Close to some of Bali's most well-loved hotspots
59 suites, some with private hot tubs and semi-private swim up pools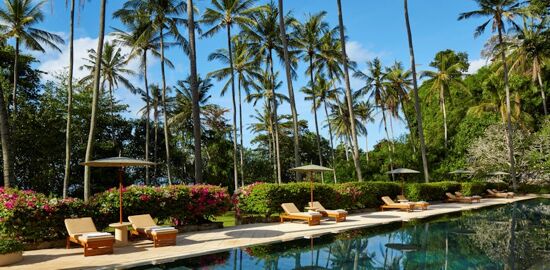 Outdoor activities, from trekking to mountain biking
Family friendly hotel
Water sports including Schiller Bikes, snorkelling and diving
34 suites with garden, pool and ocean views
Private pools available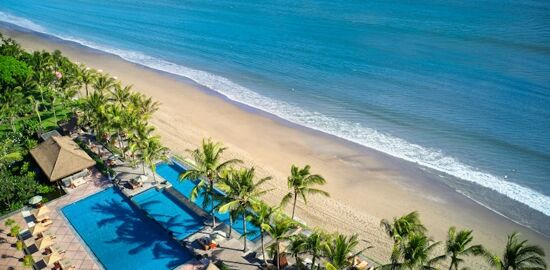 Bali
The Legian Seminyak
5 Star
Located on a vast stretch of beach
Quiet and exclusive corner of Bali
Ocean front dining
Supervised activities for children
Three-bed villas, 67 suites & 14 pool villas with butlers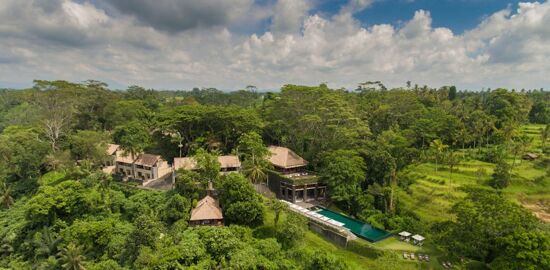 Secluded mountain retreat
25 metre infinity pool
Spa Alila
Leisure Concierge
56 rooms and 18 villas
Sri Lanka
Boutique hotel holidays in Sri Lanka are the perfect choice for those in search of seclusion and serenity, relaxation and rejuvenation, in impeccable surroundings which capture the charm and spirit of this island nation. Tuck yourself away in pavilions with pools, stay close to the ocean on some of the finest stretches of beach, indulge yourself in scenic picnics, cookery demonstrations, private boat trips, spa treatments, seaside sundowners, sailing, kayaking, windsurfing and suba diving, or get involved in a turtle conservation project. Here are our suggestions for an enchanting and magical boutique break in Sri Lanka.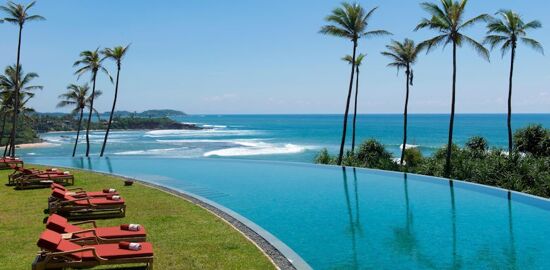 South Coast - Sri Lanka
Cape Weligama
5 Star
Luxurious resort hotel
Overlooking the Indian ocean
Incomparable views
Local cuisine and fine dining
Spa, yoga and Pilates
South Coast - Sri Lanka
The Fortress Resort & Spa
5 Star
Boutique style
Occupying a pristine beachfront position
Stately, grand and elegant
Spa and Wellness centre
Bird & Whale watching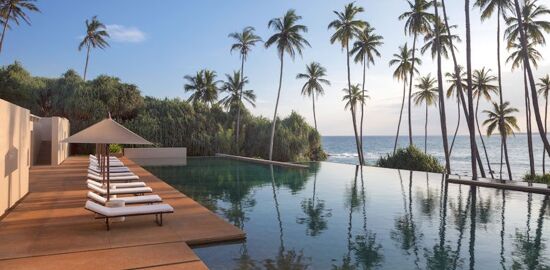 South Coast - Sri Lanka
Amanwella
5 Star
A spot for those in search of seclusion and serenity
800m sandy beach
Spectacular 45m infinity pool
Snorkelling and surfing opportunities
30 suites with private pools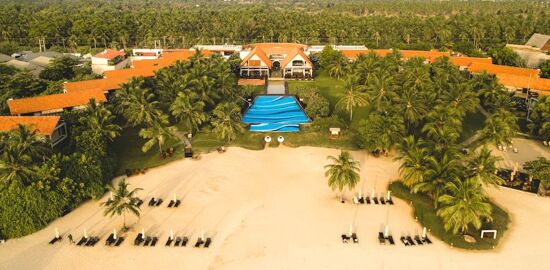 East Coast - Sri Lanka
Uga Bay
5 Star
World class scuba diving
Private dining
Beachside barbeques
Ocean views from every room
48 guestrooms, including studios, suites and villas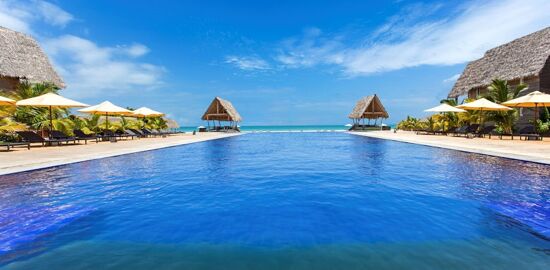 East Coast - Sri Lanka
Maalu Maalu Resort & Spa
4 Star
In the style of an authentic Sri Lankan village
Set on the nearly 3km long Pasikudah Beach
Snorkelling, diving, deep sea fishing available
Ayur Vie spa with traditional Ayurvedic therapy
40 guestrooms, including traditional style rooms and suites