Holidays for a wider community
For most people going on holiday is simply a case of wanting to be as relaxed, carefree and as open as possible. An LGBTQ+ holiday should be no different. Most holidaymakers take certain things, such as holding hands in public and booking a double room, for granted. That's not always the case for members of LGBTQ+ community. Being in an LGBTQ+ accepting location is important for peace of mind. Whether you're off on a romantic same-sex holiday, fancy partying non-stop with your LGBTQ+ friends, or you simply want peace of mind for your LGBTQ+ family. Here's our guide to destinations where everyone is welcomed.
LGBTQ Malta
Frequently voted the most LGBTQ+ friendly place in Europe, Malta is the sunny island in the middle of the Mediterranean. It's crystal clear waters and diminutive size make it ideal for LGBTQ+ families, its beautiful buildings and sense of history appeals to romantic same sex city-breakers, while the buzzing nightlife of Paceville welcomes LGBTQ+ party-goers.
Malta
Grand Hotel Excelsior Malt
5 Star
An overwhelming sense of style and grandeur
Unique location by the edge of the sea
Restaurants include the a la carte Admiral's Landing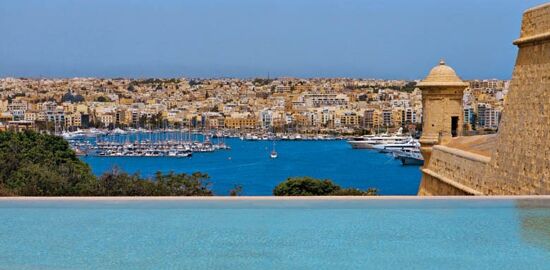 Malta
The Phoenicia Malta
5 Star
A Leading Hotels of the World
5 Star luxury retreat for any discerning traveller
Situated a short stroll from Valletta's city walls
LGBTQ Spain
Spain has no end of LGBTQ+ friendly destinations which spring to mind. Pick a Pride! There are so many from which to choose. Barcelona hosts from 19 to 29 June and Gran Canaria has two: 05 to 14 November and 05 to 15 May. The warmest of welcomes continues with the wonderful climate, sun-kissed beaches and dunes, and the vibrant nightlife of both the mainland and the islands.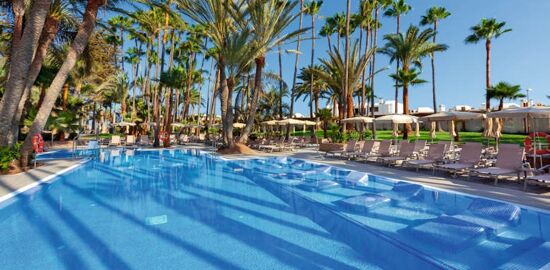 Gran Canaria
Riu Palace Oasis
5 Star
Located beside the beach
Travelife Gold certification for sustainability
Swim up rooms available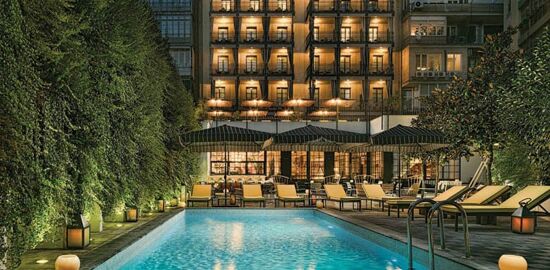 Barcelona
H10 Metropolitan
4 Star
A few minutes' walk from Las Ramblas
Tasty cocktails at Eden Bar
Outdoor swimming pool and roof top plunge pool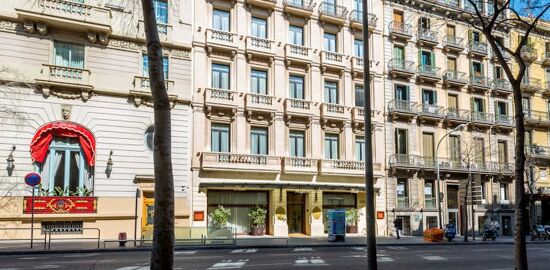 Barcelona
Hotel Roger de Lluria
4 Star
Ideally placed for discovering the city
5 Star luxury retreat for any discerning traveller
Situated a short stroll from Valletta's city walls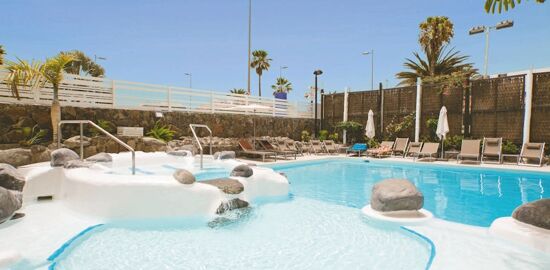 Gran Canaria
The Anamar Suites Hotel
4 Star
Around a five minute walk from the beach and restaurants
Pool with bar and Balinese beds
Two Jacuzzi's and a fitness centre
LGBTQ Portugal
The combination of mountain, ocean and city makes Lisbon holidays immediately likeable. It's an enchantingly attractive city too. It's also home to the best LGBTQ+ nightlife in Portugal, hosting an annual Pride event and Pride Village with stages, bars, lounges and family areas. During 2022 the city is hoping to host EuroPride, 19 to 28 June, the world's biggest celebratory LGBTQ+ event in Europe.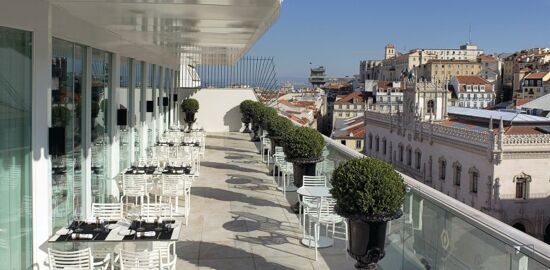 Lisbon
Altis Avenida
5 Star
Prestigious hotel close to theatres, stylish boutiques and restaurants
Stylish restaurant Rossio with its delightful open air rooftop terrace
Guests may enjoy use of the GSpa at Altis Grand Hotel (at a charge)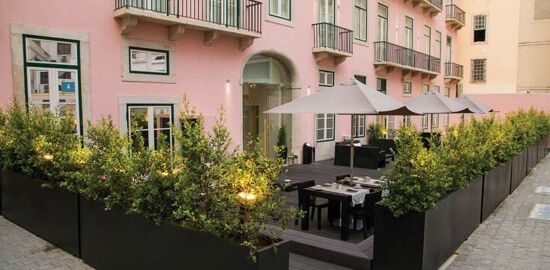 Lisbon
Hotel Portugal
4 Star
Situated right in the centre of Lisbon
Varanda Lisboa Restaurant situated next door offers panoramic city views
Famed tram 28 stops just behind the hotel
LGBTQ Greece
Mykonos has long been a magnet for the LGBTQ+ traveller, so it's inclusion here will come as no surprise. Pride may be celebrated from 18 to 25 August, but the picturesque windmills, traditional white washed sugar cube houses, beautiful coastline, excellent sandy beaches, first class hotels and great nightlife are available all summer long. Go and relax on one of the world's most cosmopolitan islands.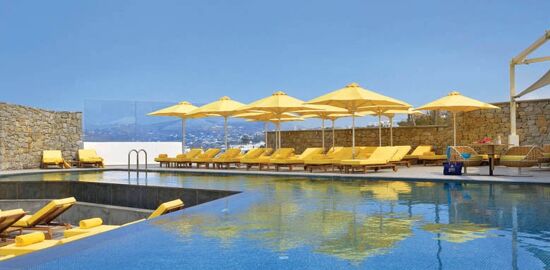 Mykonos
Myconian Korali
5 Star
Hilltop setting with views of the iconic Alefkandra windmills
George's all day bar is a glamorous spot for cocktails and magical sunsets
Outdoor pool and deck is an idyllic setting for languid days under the sun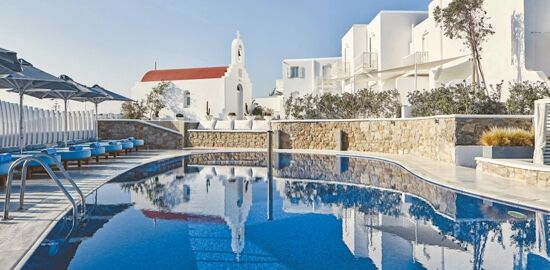 Mykonos
Myconian Kyma
5 Star
Perched atop a hill above Mykonos Town
Inviting outdoor pool with the chic bar serving refreshing daytime drinks
Mediterranean haute cuisines on offer at the Kalypso fine dining restaurant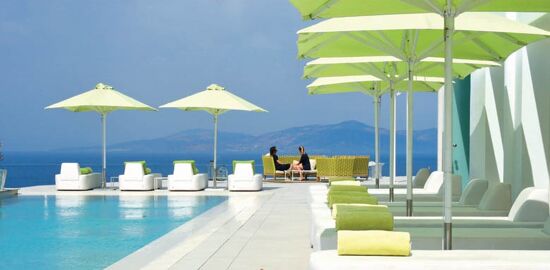 Mykonos
Myconian Naia
5 Star
A truly genuine boutique hotel experience
A lavish a la carte breakfast with superfoods and organic produce
Infinity pool and sun deck overlooking the Aegean Sea
LGBTQ The Seychelles
The Seychelles is a burgeoning holiday destination for LGBTQ+ travellers. In recent years these idyllic Indian Ocean islands have made great strides with equality laws, and social attitudes might not be as conservative as you may think. Out and about, discretion is required for all public displays of affection, whether you're a member of the LGBTQ+ community or not, but you'll find the hotels and resorts cater for the needs of LGBTQ+ holidaymakers.
Seychelles
Constance Ephelia Seychelles
5 Star
Located on two beautiful beaches with a mangrove forest at its heart
Five restaurants include all day dining Seselwa serving island cuisine
Five pools and activities such as kayaking, bicycle hire and zip-line
Seychelles
Constance Lemuria
5 Star
Just 15 metres from the beach with Seychelles' only golf course
Four restaurants including Takamaka offering lunch in a barefoot setting
Selection of watersports, mountain biking, and a fabulous three-tired pool
LGBTQ The Maldives
Many gay couples travel to the islands each year. We feature properties in the Maldives that ensure they are welcoming to members of the LGBTQ+ community and offer honeymoon benefits to same-sex couples. It may be a matter of making informed decisions before travelling beyond your chosen resort island, but that won't be a hindrance to enjoying a holiday in this superb island paradise.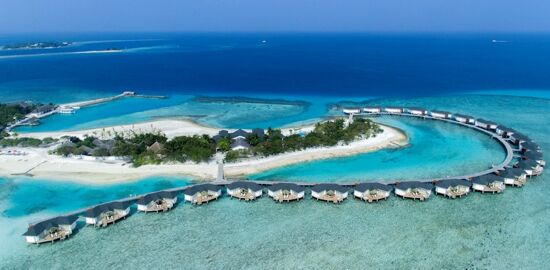 Maldives
Cinnamon Dhonveli Maldives
4 Star
The overwater bungalows make for a peaceful retreat
Three restaurants from gourmet to buffet, with stunning backdrops
Surfing, kayaking, scuba diving and various beach sports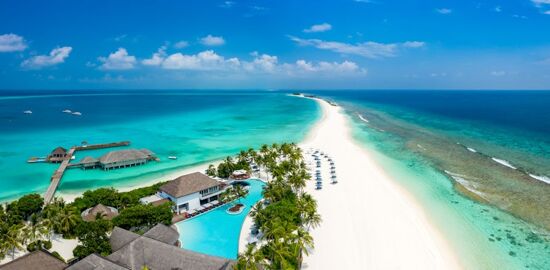 Maldives
Seaside Finolhu
5 Star
Recognised as a UNESCO protected biological reserve
Beach bubble tent offers unforgettable overnight experience
Live DJ sets create the ultimate tropical vibe