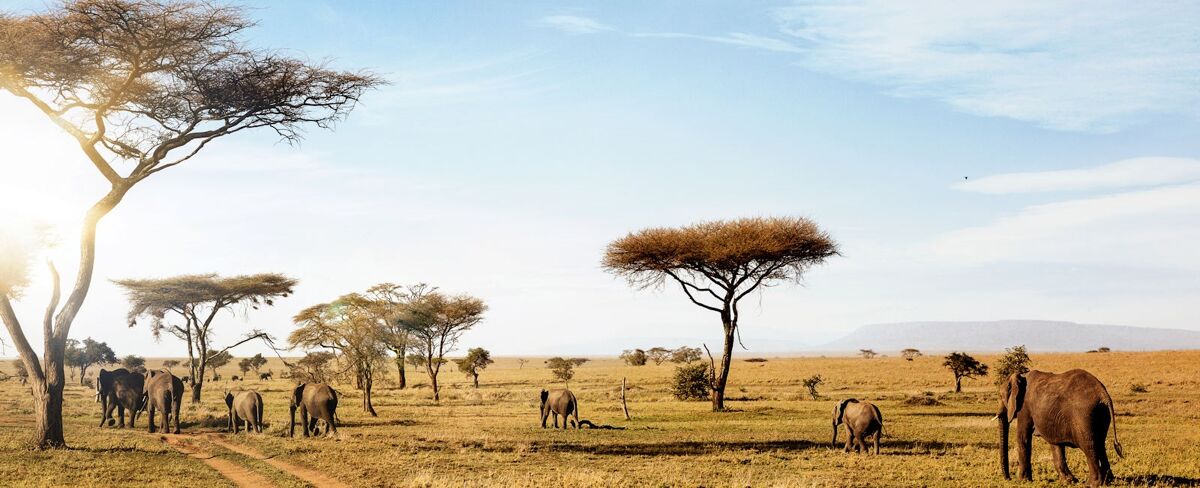 Explore Tanzania
Overlooked by the soaring Mount Kilimanjaro and enveloped by the Indian Ocean, Tanzania is home to astounding wildlife, resplendent forests and fine sandy beaches. This is a country to become immersed in true geographic splendour you have to feel it to really believe it. We've travelled this ancient land full of incredible appeal to craft extraordinary tours and hand pick the best safari lodges and beach resorts for your trip.

The cradle of human civilisation, hominid fossils from six million years ago have been discovered in Tanzania. There's nowhere else quite it in the world to appreciate humankind, and the country's rich cultural heritage is kept alive today by indigenous people such as the Maasai and the Chaga. While you'll be wowed by Tanzania's ancient roots, you'll discover a country of modern day radiance too. A country characterised by volcanic craters and vast plains, limitless lakes and lofty rocky outcrops, the scenery is something else. The Serengeti is part of nature's finery in Tanzania too, where the herds of the Great Migration call 'home'. Off the coastline, Tanzania has another jewel for you to explore the archipelago of powder sand islands, Zanzibar.

The geographic diversity of Tanzania should not be underestimated, and you'll quickly understand this after visiting just one of its national parks. The Serengeti is the most famous, filmed by all the major wildlife documentary makers, where the two million animals who travel on the Great Migration spend most of their year. You'll have a chance of spotting everything from large prides of lions to elusive leopards and black rhinos here. Elsewhere, the Ngorongoro Crater is the world's largest volcanic caldera that encases the densest concentration of wildlife on the globe. You won't be surprised to discover that this is both a UNESCO World Heritage Site and one of the Seven Wonders of Africa.

You might be surprised to learn that the Serengeti and the Ngorongoro Crater are just the tip of the iceberg when it comes to Tanzania's allure. Lake Manyara is home to tree-climbing lions and dazzling pink flamingos, while Tarangire is where a huge population of elephants sometimes up to 10,000 strong live in a landscape of striking baobab trees. Ruaha is home to a tenth of the world's lions and another huge population of elephants, and Selous brings an off-the-beaten-track safari experience, where even boating safaris are possible. And Zanzibar in the glinting Indian Ocean is a place to soak up a relaxed island lifestyle, snorkel in clear waters and explore charming cobbled streets.

Food on safari adventures in Tanzania incorporates vibrant bush breakfasts, game-drive picnics and home-cooked fire-side evening meals, incorporating more than a little culinary flair. Grilled game is a favourite and is sourced locally, and you can expect pillowy chapatti bread to be served with most meals, while tropical fruit is always available in abundance. On Zanzibar, the style is more about spice-infused fresh fish and seafood, as well as a wide variety of international influences.


When to visit Tanzania
The variety Tanzania offers means there is always a good time of year to go. The warmest months are between January and March, while the rainier months of April and May hold the appeal of dramatic skies and more exclusive wildlife viewing.
Lorem 6 ipsum dolor sit amet consectetur adipisicing elit. Architecto earum neque, nihil, eos quaerat modi magnam et recusandae, consequuntur hic accusantium sapiente itaque praesentium atque! Quisquam nemo accusamus doloribus quis laborum illo magni aliquam non architecto aperiam dolores, excepturi fugiat ut aliquid quaerat, minima porro maiores, sint molestias voluptate. Facilis repudiandae labore cupiditate odit alias ex nesciunt laboriosam quam ipsam veritatis at quia unde consectetur quos inventore hic vel consequuntur dolorem assumenda deserunt vitae vero obcaecati, adipisci dolore. Nihil soluta cum placeat, doloremque eius ea rem mollitia, cupiditate voluptatem vitae sequi facilis quod numquam aliquid, repellendus odit quasi tempora suscipit!
Featured Hotels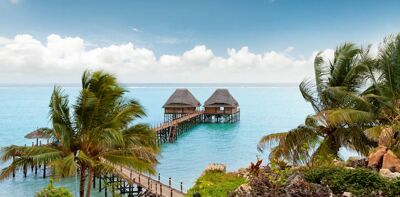 Melia Zanzibar
5 star
This spacious resort covers an estate measuring more than forty acres on Zanzibar's eastern coast.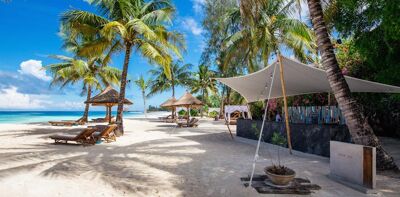 Zuri Zanzibar Hotel & Resort
5 star
The first Design Hotel in Zanzibar, this collection of fifty-five thatched roof villas, clustered to reflect a traditional African village, is secreted away alongside one of the best stretches of silky sand beach on the Tanzanian archipelago.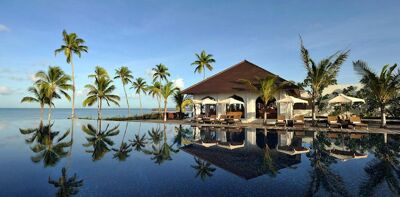 The Residence Zanzibar
5 star
Elegant and palatial villas with private pools are found dotted amid a vast swathe of secluded, tropical ocean-front gardens, where monkeys play in the palm trees, at The Residence Zanzibar.