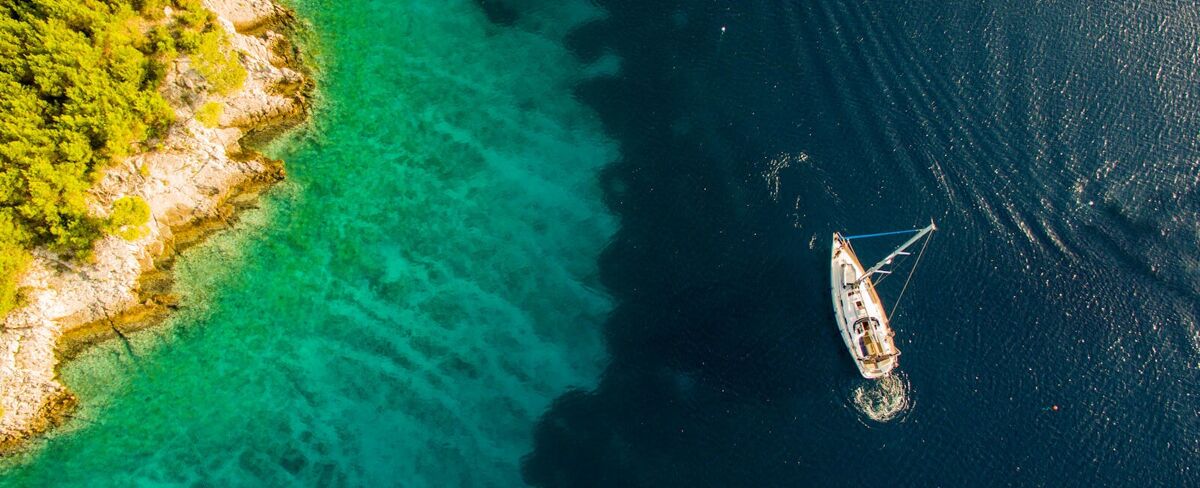 Explore Croatia
A country that blends the charisma of ancient times with sophisticated Mediterranean flair, Croatia has extraordinary and original appeal. If coastal living is your thing, Croatia's expansive coastline and throng of cosmopolitan islands are trimmed by waters with shades ranging from ultramarine to cobalt. And if getting lost in the magic of ancient cobbled streets holds irresistible allure, the Croatia from past times is still very much alive in the architecture. We've gone on our own voyage of discovery in this beautiful land to find the very best places to stay, from chic boutique hideaways, to illustrious resorts in prime water-side positions.

From vibrant green hillsides to some of the clearest waters you've ever seen, Croatia can't be faulted when it comes to natural beauty. Looking out to the scattering of islands found along the entire length of the coastline, the appeal of getting out onto the water will likely be too tempting for you to resist. Whether it's just the occasional dip for a swim, or snorkelling, diving, sailing and windsurfing, the magnetism of the Adriatic Sea is real. If it's the islands of Croatia that hold the most appeal for you, island hopping between these glamorous hotspots offers a tantalising combination of sophisticated living and island hideaway beauty.

While the sea in Croatia has a magnetic quality, the mainland itself is bursting with a history that can't help but get under your skin. Dubrovnik is a centre of this appeal with its jaw dropping old town of cobbled limestone streets and imposing baroque buildings. By night a sense of magic is truly in the air, with its up-lit buildings, thrumming fine dining restaurants and the glint of the Adriatic never far away. Although Dubrovnik is a must-visit spot for many, there are many other entrancing places for you to explore in Croatia too, such as Split, with its illustrious palace and buzzing streets. You'll discover that a small ship cruise is a relaxing and enviable way to take in this part of Croatia, with itineraries that stop off at many of the islands on the journey from Split to Dubrovnik. Elsewhere in the country, visit the Makarska Riviera to take advantage of the abundant natural springs. Rovinj on the Istrian peninsula is truly enchanting too, with its winding cobbled streets and some of the best hotels in Croatia.

Cuisine in Croatia incorporates a range of influences, resulting in flavours you can't quite find anywhere else. The coastal regions of Croatia are particularly inspired by Mediterranean and Italian cooking. This is where you can expect to find impeccably prepared pastas, the seafood dish 'Bazura' where clams and shrimp are mingled with white wine and parsley, plus meat and vegetables grilled to perfection in olive oil and garlic. From fine dining to casual café eateries, you're guaranteed to be spoiled a little at mealtimes in Croatia.


When to visit
If you want to enjoy Croatia's coast in the sunshine, the best time of year to visit is between June and September. The cities and towns can be enjoyed any time of year, with each season bringing its own type of charm.
For
multi-centre holidays in Croatia
speak to our experts on 0800 047 1066 who can create an itinerary personalised to you.
Lorem 6 ipsum dolor sit amet consectetur adipisicing elit. Architecto earum neque, nihil, eos quaerat modi magnam et recusandae, consequuntur hic accusantium sapiente itaque praesentium atque! Quisquam nemo accusamus doloribus quis laborum illo magni aliquam non architecto aperiam dolores, excepturi fugiat ut aliquid quaerat, minima porro maiores, sint molestias voluptate. Facilis repudiandae labore cupiditate odit alias ex nesciunt laboriosam quam ipsam veritatis at quia unde consectetur quos inventore hic vel consequuntur dolorem assumenda deserunt vitae vero obcaecati, adipisci dolore. Nihil soluta cum placeat, doloremque eius ea rem mollitia, cupiditate voluptatem vitae sequi facilis quod numquam aliquid, repellendus odit quasi tempora suscipit!