Luxury Sri Lanka Holidays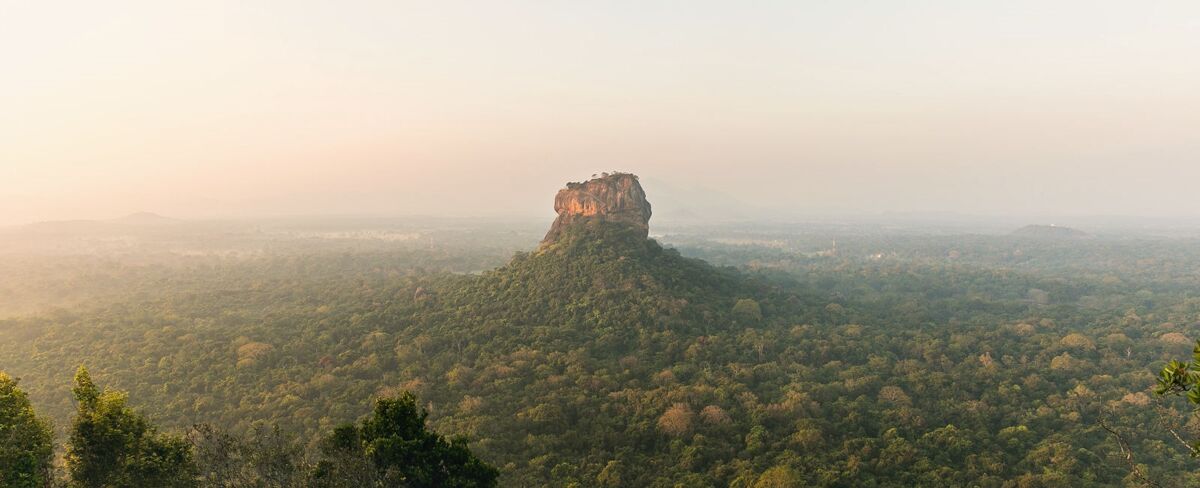 Explore Sri Lanka
White sandy coastlines, misty hilltops and rock temples surrounded by rainforest characterise the allure of Sri Lanka. This is an island country where you can spot wild elephants and water buffalo, visit ancient ruins of lost cities and kick back in the tropical climate at the beach. Sri Lanka dazzles, intrigues and surprises and we've travelled across the island to bring you the top places to stay, from sumptuous beach-front properties to lagoon-side resorts.

Encased by its good looking Indian Ocean coastline, boundless beaches are tempting havens for holidaymakers in Sri Lanka. Yet ready and waiting beyond the beaches is a spectacular array of culture, history and nature to explore. From forests to fortresses, wildlife to waterscapes, tea plantations to tantalising cuisine, Sri Lanka will keep you rapt. Together with eight UNESCO World Heritage Sites all squeezed into a land no bigger than Ireland Sri Lanka is tiny but mighty.

Needless to say, you will find no shortage of things to do in Sri Lanka. Soaking up a little of the culture and history is a must for anyone who wants to feel the country's spirit. Visit the Cultural Triangle for many magnificent sites, such as Lion Rock where an ancient city and royal palace once stood, and the Buddhist paintings in the caves of the Golden Temple of Dambulla. You will not want to miss out on the hillside city of Kandy either, with its Buddhist sites, temples and romantic views over the tea plantations that stretch out in front of you for miles. A tea plantation visit is another must, and many of these fascinating experiences also include tea tasting.

If you're keen on wildlife, you will not want to miss some of the incredible species that call Sri Lanka 'home'. Pay a visit to a reserve such as the Minneriya Sanctuary, where the world's largest population of Asiatic elephants can be found, often seen grazing on the rich grasses. Over in Yala National Park is the world's highest concentration of leopards too. Elsewhere, you may be lucky enough to spot an eclectic array of animals, ranging from sloth bears to the sambar 'four-eyed' deer. In the ocean, Sri Lanka's diving is described as world class, with Indian Ocean reef fish to spot in abundance. And if you like to give back, there are even opportunities to help out with some coral planting at a marine sanctuary.

Wherever you explore in Sri Lanka, you'll be able to sample cuisine that is distinctive and enticing. Expect flavours that roam from sweet caramelised onions and mellow coconut, to spicy curries and sumptuously flavoured rice. Cinnamon is a favourite ingredient too, with plantations available to visit if you're curious about the spice traditions on the island. When it comes to style of eating, you'll find everything from simple restaurants to fine dining spots in the resorts.


When to visit
The climate in Sri Lanka varies in different parts of the island depending on the time of year. In general, the best time to visit the south and west of the country is between December and April, and May to October for the east coast.
Lorem 6 ipsum dolor sit amet consectetur adipisicing elit. Architecto earum neque, nihil, eos quaerat modi magnam et recusandae, consequuntur hic accusantium sapiente itaque praesentium atque! Quisquam nemo accusamus doloribus quis laborum illo magni aliquam non architecto aperiam dolores, excepturi fugiat ut aliquid quaerat, minima porro maiores, sint molestias voluptate. Facilis repudiandae labore cupiditate odit alias ex nesciunt laboriosam quam ipsam veritatis at quia unde consectetur quos inventore hic vel consequuntur dolorem assumenda deserunt vitae vero obcaecati, adipisci dolore. Nihil soluta cum placeat, doloremque eius ea rem mollitia, cupiditate voluptatem vitae sequi facilis quod numquam aliquid, repellendus odit quasi tempora suscipit!
Destinations in Sri Lanka
Featured Hotels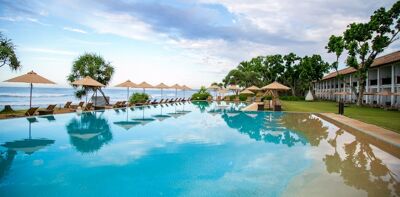 The Fortress Resort & Spa
5 star boutique
Close to the famous fortified city of Galle, yet occupying a pristine beachfront position, The Fortress' architectural style is inspired by the historical influences of the Dutch, Portuguese and British.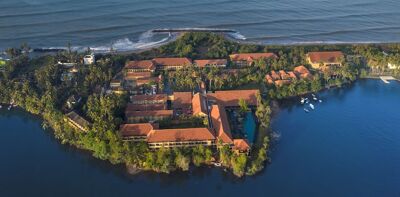 Anantara Kalutara Resort
5 star
Occupying a pretty peninsula next to a lagoon and close to the traditional Sri Lankan city of Kalutara, Anantara Kalutara offers authenticity in a verdant tropical hideaway. Architecturally impressive the resort's design is based on plans devised by the late master architect Geoffrey Bawa.
Highlights of Sri Lanka
This 8 day/7 night private guided tour takes in some of the main cultural highlights of Sri Lanka. Visit the Dambulla cave temple with its ancient Buddha sculptures, climb to the top of the ruins of the Sigiriya rock fortress high above the rainforest and take the scenic rail journey to Nanu Oya.