West Coast of Sri Lanka Holidays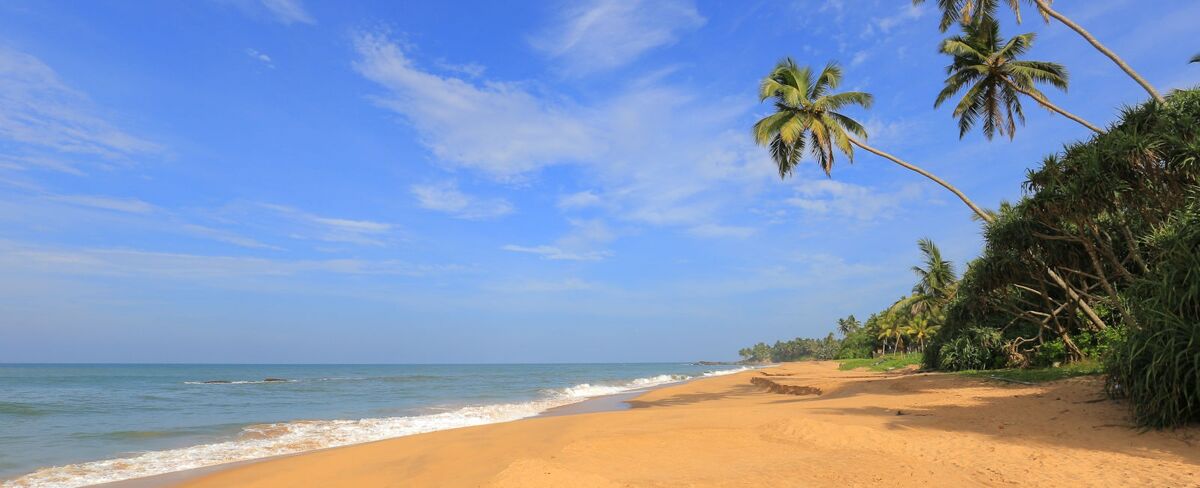 Explore West Coast - Sri Lanka
The west coast of Sri Lanka is a medley of beautiful beaches and lagoons, bustling cities, national parks and welcoming inhabitants. It's on this western coast that you'll find Colombo, the flourishing capital city of Sri Lanka. A kaleidoscope of cultural activities, bazaars and culinary offerings, the city hums with a lively cosmopolitan atmosphere. Historically Colombo was made the capital under the British reign and has continued to be so, even after the island achieved its independence in 1948. With the airport close by, it's a common starting and ending point for visitors.

Just north of the capital, the city of Negombo encompasses a large wild-life rich lagoon and boasts beautiful sandy beaches. A choice of restaurants cater to all tastes serving both Sri Lankan and international dishes, while friendly locals welcome visitors with a smile. Adjust to the slower pace of life with a massage in a local spa, then fill the days with a swim in the warm coastal waters that edge the palm fringed beaches, exploring the old quarter to view the Dutch and British influences, and delving into the lively fish market.

Continue travelling up to the north west corner of the island and you'll find Wilpattu National Park. A great safari location, the park is quieter than Yala National park and home to Leopards, bears, deer, crocodiles, elephants and a large variety of birdlife. View animals gathering around the sand rimmed water basins and explore the open grasslands accompanied by areas of thick jungle. Further north and the landscape turns to coconut plantations and lagoons, with dolphins seen playing off the coast.

Journeying south of Colombo, you'll find the resort town of Bentota nestling beside the Bentota river. Home to boutique hotels and golden sands, the area is a good spot for diving, with the coastal waters containing coral reefs that house a diverse selection of marine life. Extending north, the palm fringed Bentota beach becomes a sandy strip nicknamed paradise island, that runs parallel to Bentota lagoon.

A popular tourist destination, Hikkaduwa lies on the south west corner of the island with Galle Just a short journey away. Shops and restaurants line the seafront, while diving and surf schools provide a spectacle for those sunbathing on the beach. Alternatively, a short journey north and you can delve into Sri Lanka's more traditional side with a visit to Ambalangoda. Famed for its devil masks, locals carve the masks from light balsa wood, and use them for vibrant and colourful performances.
Average Temperatures
Average amount of daylight in hours
Lorem 6 ipsum dolor sit amet consectetur adipisicing elit. Architecto earum neque, nihil, eos quaerat modi magnam et recusandae, consequuntur hic accusantium sapiente itaque praesentium atque! Quisquam nemo accusamus doloribus quis laborum illo magni aliquam non architecto aperiam dolores, excepturi fugiat ut aliquid quaerat, minima porro maiores, sint molestias voluptate. Facilis repudiandae labore cupiditate odit alias ex nesciunt laboriosam quam ipsam veritatis at quia unde consectetur quos inventore hic vel consequuntur dolorem assumenda deserunt vitae vero obcaecati, adipisci dolore. Nihil soluta cum placeat, doloremque eius ea rem mollitia, cupiditate voluptatem vitae sequi facilis quod numquam aliquid, repellendus odit quasi tempora suscipit!
Destinations in West Coast - Sri Lanka
Featured Hotels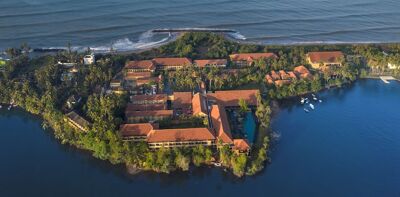 Anantara Kalutara Resort
5 star
Occupying a pretty peninsula next to a lagoon and close to the traditional Sri Lankan city of Kalutara, Anantara Kalutara offers authenticity in a verdant tropical hideaway. Architecturally impressive the resort's design is based on plans devised by the late master architect Geoffrey Bawa.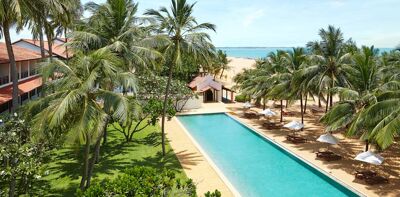 Jetwing Beach
4 star boutique
Far-reaching views of the Indian Ocean are particular highlights of Jetwing Beach, views which can be enjoyed from every room, terrace and balcony of this beachfront property.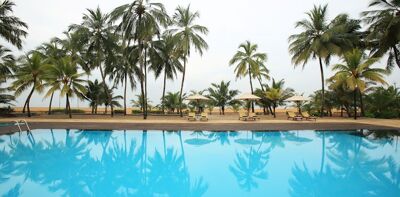 Avani Kalutara Resort
4 star
Informal luxury and an island castaway feeling await at Avani Kalutara, a resort nestled amid palm trees and surrounded by water on three sides. In an exceptional location where the Kalu River and Indian Ocean meet.