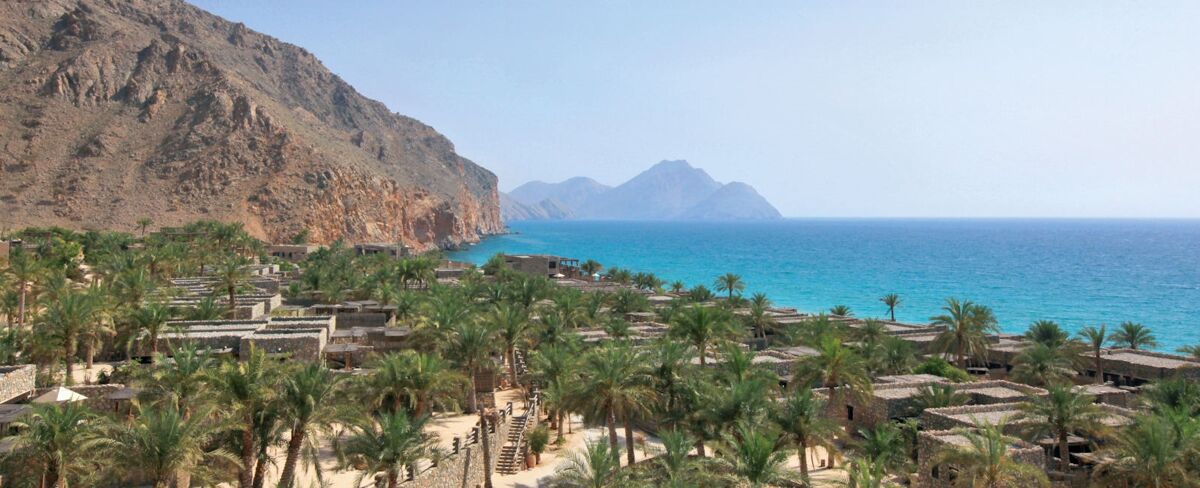 Explore Oman
Undulating desert dunes and a captivating coastline make Oman a destination brim-full of enchantment. An ode to the natural environment, you'll find the Omani vibe is that of understated beauty. Heritage and hospitality that exudes warmth are woven into everyday life, and you'll appreciate the combination of a quiet rhythm of life and the opportunity for discovery. When you stay in Oman, expect resorts that capture the essence of nature and match it with exquisite luxury.

If you're looking for a Middle Eastern experience in a country that lets its natural beauty do the talking, Oman is the right choice for you. The scene here is of rugged mountains and the swaying Arabian Sea. Smooth desert vistas sit next to windswept riverbeds. And the low rise buildings are imbued with tradition, allowing the cobalt skies to truly soar. If you had your preconceptions of the Arabian Peninsula, this is probably not what you had in mind!

Your time in Oman will be studded with relaxation, luxury and cultural exploration. The coastal resorts offer private beaches, water sports for the activity-focused, and sumptuous spas and hammams for those who want sheer relaxation. Sunrise yoga is the perfect blend of the two, ideal for a little active-relaxation. If you want to explore the mountains or the desert, the resorts can offer excursions to suit your needs. The elegant city of Muscat is an enthralling spot too, with an endearingly slow pace of life compared to most cities. You'll want to pay a visit to the opera house, ancient forts and antiques market, while the flower-filled parks and sea front are perfect for watching the world go by.

Oman is a country where you could be weaving your way through the inviting streets of Muscat one day, and enjoying a 4x4 adventure in red and white sand dunes the next. You could swim amid the coral reefs in the morning, and enjoy coastal walks sandwiched between the ocean and coconut plantations by the afternoon. And you could be diving into a gourmet meal in your resort one evening, and sitting under the stars the next in a traditional Bedouin camp in the desert the next.

As a former trading empire and intersection of spice trade routes, the culinary influences on Omani cuisine are tantalisingly vast. Expect to find everything from African to Mediterranean flavours woven into the cuisine. You'll roam from traditionally spiced rice dishes to meats steamed in banana leaves in underground sand ovens. You'll sample a range of wonderfully spiced kebabs, and grilled kingfish fresh from the sea. And you'll eat sweets made from home-grown dates and nuts, washed down with cardamom infused coffee. Your taste buds will never feel the same again!


When to visit
Oman is warm year-round, making it a good place to visit throughout the year. Some people prefer to avoid the very hottest weather between June and August.
Average Temperatures
Average amount of daylight in hours
Lorem 6 ipsum dolor sit amet consectetur adipisicing elit. Architecto earum neque, nihil, eos quaerat modi magnam et recusandae, consequuntur hic accusantium sapiente itaque praesentium atque! Quisquam nemo accusamus doloribus quis laborum illo magni aliquam non architecto aperiam dolores, excepturi fugiat ut aliquid quaerat, minima porro maiores, sint molestias voluptate. Facilis repudiandae labore cupiditate odit alias ex nesciunt laboriosam quam ipsam veritatis at quia unde consectetur quos inventore hic vel consequuntur dolorem assumenda deserunt vitae vero obcaecati, adipisci dolore. Nihil soluta cum placeat, doloremque eius ea rem mollitia, cupiditate voluptatem vitae sequi facilis quod numquam aliquid, repellendus odit quasi tempora suscipit!
Featured Hotels
Six Senses Zighy Bay
5 star superior
In an alluringly remote corner of Oman, villas made from mountain stone are nestled into a captivating peninsula perfectly positioned between rugged mountains and shimmering waters.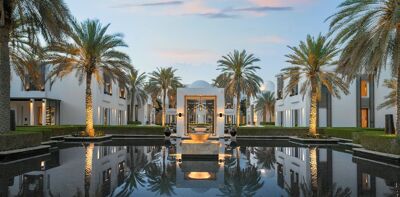 The Chedi Muscat
With its sparkling white Omani architecture and Asian influenced interiors, The Chedi Muscat offers understated luxury and sophistication amidst immaculate surroundings on the Boushar beachfront in Oman's capital Muscat.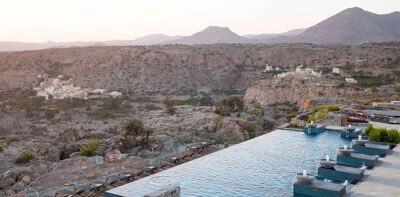 Anantara Al Jabal Al Akhdar Resort
Drawing inspiration from ancient Omani forts and set high in the Al Hajar Mountains, highly impressive Anantara Al Jabal Al Akhdar Resort offers breathtaking canyon views from its dramatic clifftop setting. Elegantly appointed guest rooms and private pool villas all feature balconies with incredible views across the majestic landscape.