United Arab Emirates Holidays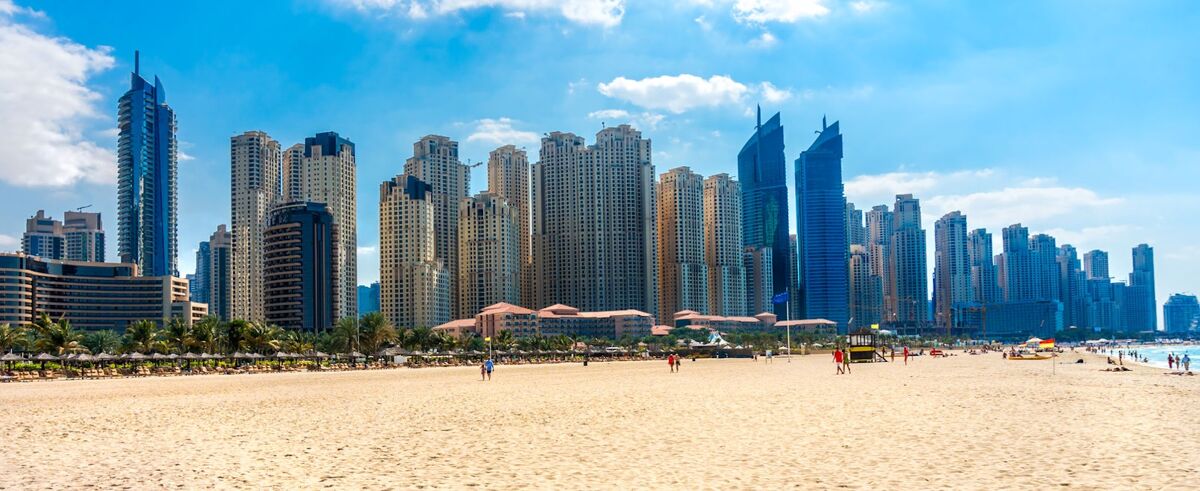 Explore United Arab Emirates
Beneath the skyscrapers and beyond the shopping malls, the United Arab Emirates has a rich history and a fascinating culture. Long before the nation's oil reserves were exploited, fishing, farming and pearl diving were the main trades. At the start of the 20th century there were more than 300 traditional sailing shows in Dubai Creek, affording employment to more than 7,000 sailors. What's more the nation's Crown Prince publishes 16th century Nabati poetry on his Instagram account.

Traders from all over the Middle East have descended on the souks that flank Dubai Creek, the original heart of the city, for centuries. Trinkets and treasures from Iran, Oman and Saudi Arabia have long been haggled over here, and it's a tradition which continues to this day.

To learn more of the United Arab Emirates culture a visit to the Sheikh Mohammed Museum of Cultural Understanding is a wonderful cultural initiative which introduces visitors and holidaymakers to Emirati people, an invaluable exercise in a country where the indigenous population is far outnumbered by an expat community.

Given the influx of other nationalities the choice of dining experiences within the United Arab Emirates is vast. Dubai, in particular, has a stimulating food scene. There are of course many Michelin starred establishments and fine dining a la carte opportunities within the hotels, but in the Bur Dubai area you'll find street food from as far afield as Afghanistan, Pakistan, Bangladesh, India, Yemen, the Philippines and Iran.

While the United Arab Emirates is a Middle Eastern Muslim country, it's perhaps not as conservative as you might expect. You may dress as you might do in Europe: shorts and skirts are fine, and there's no need to cover your hair. Where you will need to cover up is for visits to, or tours of, mosques, out of respect for religious convention, and the shopping malls, to counter the over efficient air-conditioning. And although the sale of alcohol is restricted, it is still widely available in hotel restaurants, bars and clubs, so your holiday enjoyment won't be adversely affected if you like a drink on holiday. However, drunkenness in public and public displays of affection are frowned upon equally.

The flip side to the culture and tradition of the United Arab Emirates are malls with ATMs which dispense gold, aquariums, ski slopes, ice rinks and cinemas, highway patrol officers whose daily drivers hail from the houses Lamborghini, Ferrari, McLaren and Bugatti.

To enjoy the many and varied contrasts of a holiday to the United Arab Emirates it's best to avoid the extremely high summer season temperatures, so travel there between November and May.
Lorem 6 ipsum dolor sit amet consectetur adipisicing elit. Architecto earum neque, nihil, eos quaerat modi magnam et recusandae, consequuntur hic accusantium sapiente itaque praesentium atque! Quisquam nemo accusamus doloribus quis laborum illo magni aliquam non architecto aperiam dolores, excepturi fugiat ut aliquid quaerat, minima porro maiores, sint molestias voluptate. Facilis repudiandae labore cupiditate odit alias ex nesciunt laboriosam quam ipsam veritatis at quia unde consectetur quos inventore hic vel consequuntur dolorem assumenda deserunt vitae vero obcaecati, adipisci dolore. Nihil soluta cum placeat, doloremque eius ea rem mollitia, cupiditate voluptatem vitae sequi facilis quod numquam aliquid, repellendus odit quasi tempora suscipit!
Featured Hotels
Atlantis The Palm
5 star
Located at the tip of the crescent of the world's largest man-made island, The Palm, and paying tribute to the Lost City of Atlantis, the extraordinary marine-inspired Atlantis, The Palm offers an unparalleled range of facilities for guest of all ages.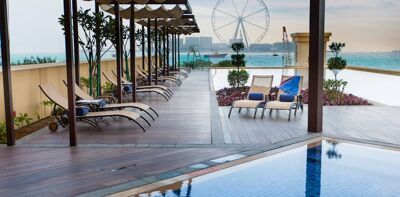 JA Ocean View
4 star
JA Ocean View offers the best of both worlds, it's a beachside retreat with access to Dubai's busiest promenade, The Walk. Guest rooms and suites make the most of their glorious location offering superb views over the Arabian Gulf. Décor is contemporary with beach motifs.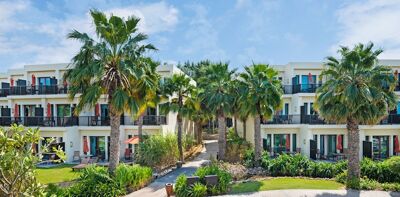 JA Palm Tree Court
5 Star
JA Palm Tree Court is one of three luxury five star hotels that forms the JA The Resort featuring a wealth of onsite activities, 25 restaurants and bars, a smart yachting marina and extensive, immaculate grounds. Set by a pristine stretch of sand, all-suite JA Palm Tree Court is the ideal beach escape for both families and couples.