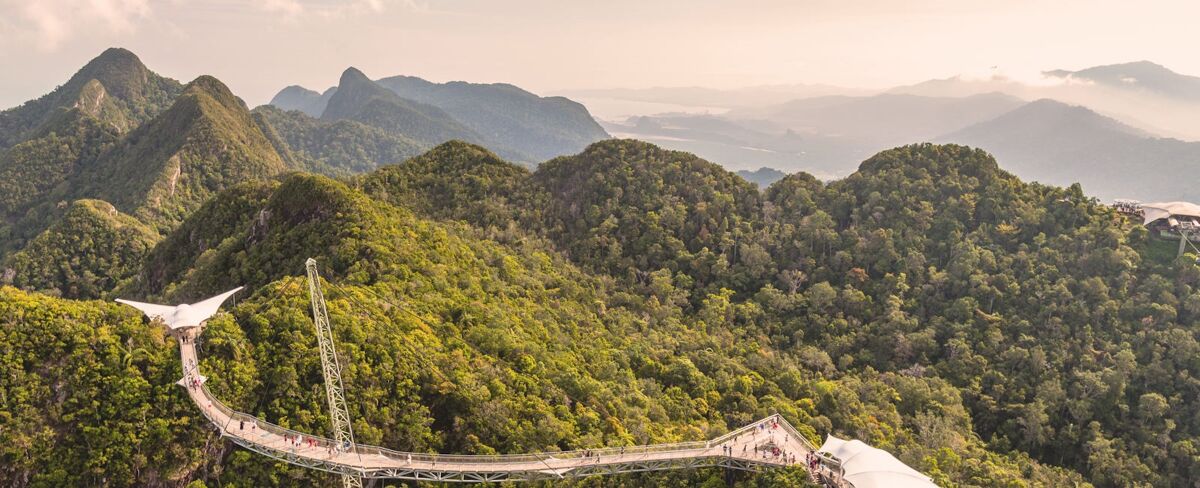 Explore Malaysia
From electrifying city life to the ultimate laidback island idyll, Malaysia will give you a heady mix of energising experiences. The ancient and the modern combine in a country of dense jungle and traditional communities, jaw-dropping beaches and sophisticated resorts with all the adornments of high luxury. We've travelled the length and breadth of this evocative country to find the best places to stay, from city crash pads with far-reaching views, to island hideaway resorts.

The glorious expanse of Malaysia will be a feast for your eyes. Tumbling rainforests traverse from atop mountain peaks to the lushest of lowlands. Beaches of white sands and clear lapping waters will make you stop and look twice, as if they have jumped out of the pages of a glossy travel magazine. Wildlife sightings span from orangutans and the Malayan Tiger, to turtles and dolphins. And upbeat, cosmopolitan Kuala Lumpur will energise you with its infectious spirit, while a diversity of different cultures living side by side across the country will open your eyes to wonderful traditions.

Many Malaysian adventures begin in buzzy Kuala Lumpur. Here you can embrace the chance for a one-of-a-kind view of the city from the skybridge, which connects the Petronas Towers. Kuala Lumpur is where magnificent skyscrapers can be found alongside tranquil temples and bustling street markets. Museums, culture and shopping opportunities can all be found in abundance here, while food options roam from high-end to casual street food. Kuala Lumpur is also a launch point to the rest of Malaysia, including northern Borneo, the nearby island of Penang, or ravishing Langkawi.

You'll quickly discover that the archipelago of Langkawi is the very definition of an island idyll. With impeccable white sandy beaches you didn't believe genuinely existed, and calm translucent waters, Langkawi provides the ideal foundations of a holiday, whether you are travelling as a family, a couple or with friends. Add in magical waterfalls, stress-busting hot springs, enchanting forest parks and traditional fishing villages and you might just believe you've landed in heaven. Langkawi is an island where exploration is just as possible as relaxation. Take a cable car above the rainforest to the Mount Machinchang peak, snorkel amid the coral in the protected marine park, or grab yourself a bargain after making the most of shopping galore on the island as it's all duty free here.

The array of thriving cultures in Malaysia is translated into the food, which brings together influences from China, India, Indonesia and Thailand. Expect vibrant flavours to be infused into every mealtime, with creamy laksa and nutty satay sauces particular favourites, served with perfectly cooked rice or noodles. The bigger cities such as Kuala Lumpur have an innovative array of gourmet restaurants as well as low key eateries. Penang has a rich history of influences from Asia, Europe and the Middle East, putting an original spin on Malay cuisine here. And Langkawi's menus are full of the most succulent flavours from the ocean.


When to visit
The temperature in Malaysia is hot and humid throughout the year, with the western and eastern parts of the country experiencing different times of more and less rainfall. The wet season in the east is between November and February, with some rainy weeks in the west during September and October.