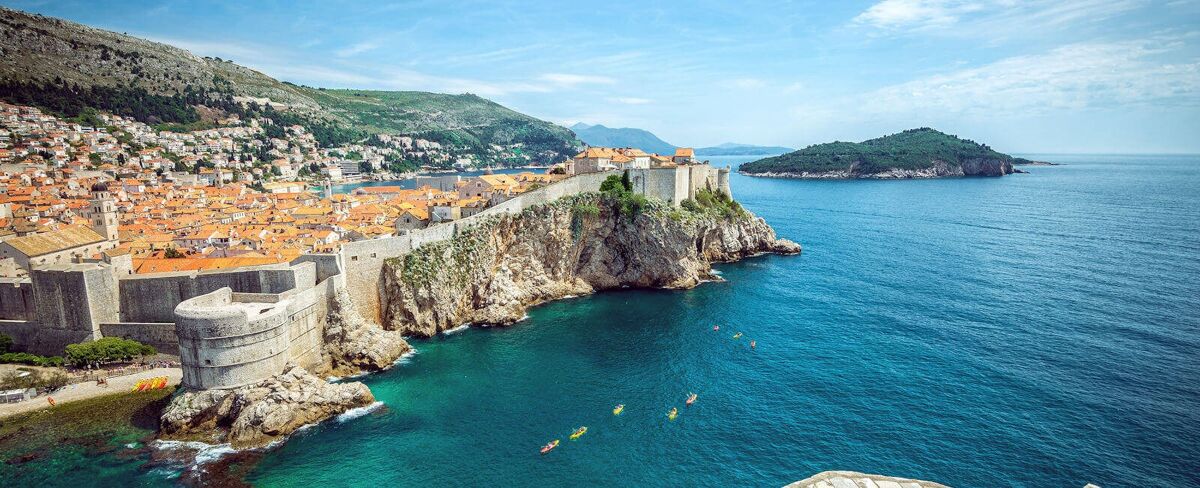 Explore Dubrovnik
Described by George Bernard Shaw as heaven on earth and encircled by ancient city walls, Dubrovnik's stunning Old Town with its cobbled streets and narrow stepped alleyways boasts an 18th century Cathedral, a 14th century Dominican Monastery and the handsome Gothic Renaissance Rector's Palace, housing the Cultural Historical Museum. For some of the most enchanting holidays in Croatia, Dubrovnik is a fantastic destination.

There are markets and boutiques, and a myriad of dining and nightlife opportunities around the pedestrianized Placa promenade or Stradun. The Mount Srd cable car offers great views over this city known as The Pearl of the Adriatic, and during July and August, the Summer Festival boasts a fantastic music and theatre programme. Visit our blog for more information on things to see and do in Dubrovnik.

Dubrovnik can also be enjoyed as part of a Croatia multi-centre holiday. For an itinerary personalised to suit you call our reservations team on 0800 047 1066.
Lorem 6 ipsum dolor sit amet consectetur adipisicing elit. Architecto earum neque, nihil, eos quaerat modi magnam et recusandae, consequuntur hic accusantium sapiente itaque praesentium atque! Quisquam nemo accusamus doloribus quis laborum illo magni aliquam non architecto aperiam dolores, excepturi fugiat ut aliquid quaerat, minima porro maiores, sint molestias voluptate. Facilis repudiandae labore cupiditate odit alias ex nesciunt laboriosam quam ipsam veritatis at quia unde consectetur quos inventore hic vel consequuntur dolorem assumenda deserunt vitae vero obcaecati, adipisci dolore. Nihil soluta cum placeat, doloremque eius ea rem mollitia, cupiditate voluptatem vitae sequi facilis quod numquam aliquid, repellendus odit quasi tempora suscipit!
Featured Hotels
Hotel More
5 star boutique
Enjoying a tranquil and stunning setting right by the azure sea on the beautiful Lapad peninsula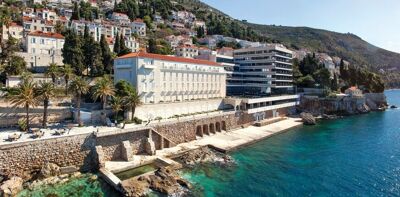 Adriatic Luxury Hotels – Hotel Excelsior
5 star
In a stunning seafront setting, with Dubrovnik?s historic Old Town less than 10 minutes walk away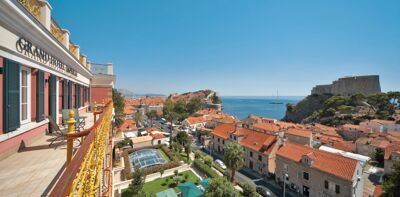 Hilton Imperial Dubrovnik
5 star
Just a few steps outside the historic Old Town's western entrance at Pile Gate, the luxurious Hilton Imperial Dubrovnik
Special Offers in Dubrovnik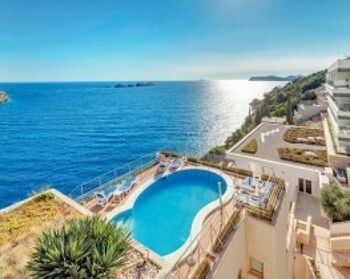 Hotel More
5 star
Adriatic Luxury Hotels – Hotel Excelsior
5 star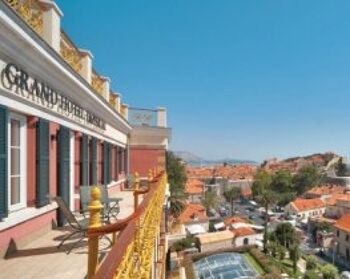 Hilton Imperial Dubrovnik
5 star